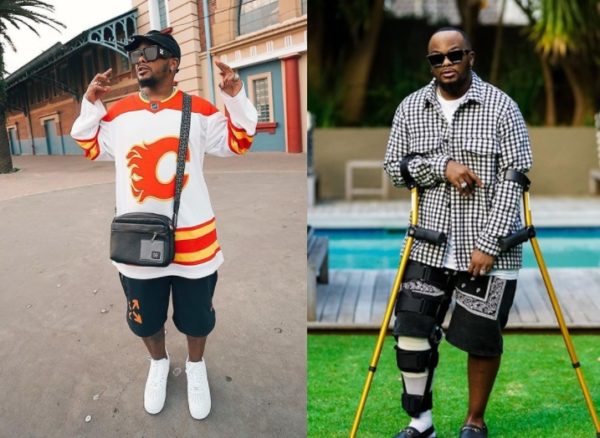 Major League DJz' Bandile Mbere reveals that his leg problem has returned.
In 2021, the DJ aided his movement with the use of walking sticks, wheel chair and he also wore a moon-boot.
Bandile didn't open up about the leg nor what caused it, but photos shared on social media detailed his leg journey.
Months later, he stopped rocking the leg accessories.
However, taking to his Instagram stories on Friday morning, the star shared a snap of himself at the comfort of his home, but he seem to have returned to square one, as his leg got strapped in the snap shared.
"Back to square 1. Nyawana is back MXIM," he wrote.
Check out photo below: