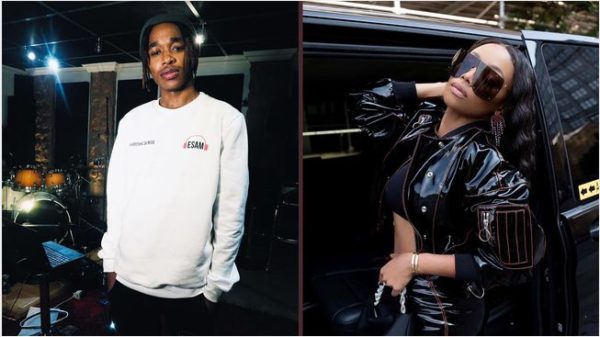 Rea Gopane trended recently after he lost his legal battle with Bonang Matheba.
The two were talk of the town after it was made known that the podcaster is to pay her R300K.
Rea made it clear that he won't pay Bonang Matheba a cent and he is making sure his social media followers know that but his mother has decided to step in to sort of discipline him.
Taking to his Insta-stories, Rea shared a WhatsApp message from his mother instructing him to behave on social media because they are suffering the repercussions of his actions.
After a few missed calls, his mother texted him and told him that there was a day she did not think she would wake up because of the drama he is embroiled in.
The podcaster's mom asked him to think about them as their parents, before he does something imprudent. All she wants Rea to do is not show the world that he was not raised properly.
Rea went on to respond to his mom saying he loves her also.
"From now onwards, whatever you do on social media please think about us as your parents.. We had the worst week ever (sighs). On Monday I didn't even think I would wake up," she cried. "May you please not give [show] the world that you were not raised well. Please do everything responsibly just to extend our days. I personally have a lot to live for. Tons of love," she wrote.
See post below: