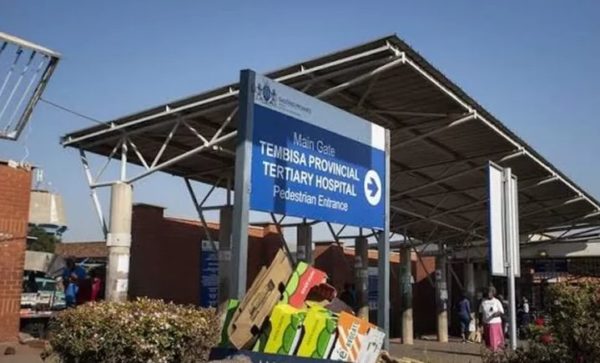 Tembisa hospital has been shut down temporarily after a policeman reportedly murdered his partner who is a nurse at the parking lot on Wednesday.
The policeman shot his 30-year-old partner who died instantly, and shot himself afterwards, but he's in a critical condition.
Speaking about the tragic event, the Gauteng health department spokesperson Motalatale Modiba said:
He parked at the accident and emergency department's parking lot. The man then called his 30-year-old partner who was on duty at the time to come to the parking lot. Upon [her] arrival, the police officer opened fire on the enrolled nursing assistant and turned the gun on himself.
"Given the tragic incident, the Tembisa Hospital is currently not in a position to receive the public [at] the facility and is diverting calls to nearby facilities. This will allow the police to work on the scene of the incident and for the debriefing and counselling of both staff and patients."
"The motive of the [incident] is unclear and the department has released a statement [on] the tragic incident that has left both staff and patients shocked."
Staff at the Tembisa hospital singing as the pathology service van leaves with the victim's body. @motso_modise pic.twitter.com/sXg5oHomOx

— EWN Reporter (@ewnreporter) February 9, 2022