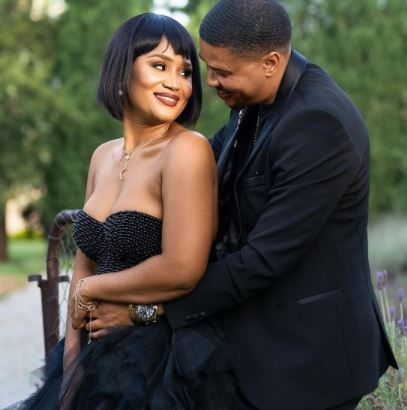 Keke Mphuthi has taken to her social media to pen down heartfelt message to her man.
Few days ago, the star celebrated her birthday and he surprised her with a new luxurious car.
Taking to Instagram, Keke said she was reading an article about soulmates some time back and it spoke about a lot.
She said they were none of those things and they had to learn them together.
In her words, she said she always thought she don't need a man in her life as it will make her weak but what she has with her new man is a partnership and she will always need him.
Keke captioned: "I remember reading an article about soulmates awhile back and it spoke a lot about how you n the person you're with or rather potential soulmate should have similar life goals , direction etc etc… we were non of those things instead we learnt new things together and drafted a new life plan we both have a stamp of approval on n YOU'RE LEADING !!!I always thought I shouldn't NEED a man it would make me weak(society taught me this 🤦🏽‍♀️)but this is a partnership n there's definitely no way I DON'T NEED YOU. I need you all day everyday cause I want this forever . Thank you for letting me NEED YOU,LOVE YOU & GROW WITH YOU . You're the best things that's happened to me and I worship the ground you walk on as you do mine… THANK YOU MOTSWANA WAME , KGOSI YAME, PAPA WA BANA BAME."
See post below:
View this post on Instagram