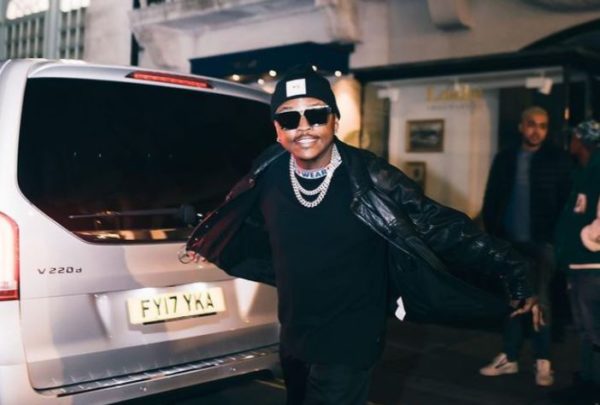 Focalistic is super elated after performing on stage with Davido at the O2 Arena in London.
The Nigerian singer had his concert on Saturday night, the 5th of March and lots of music artists across the globe were part of the line-up.
Taking to social media, the Ke Star hitmaker expressed excitement over performing at the historic center.
He also claimed to be the first South African artist of his time to perform there.
"I just became the first South African artist in my time to perform at the 02 Arena!! London 🇬🇧 Champion Sound gave me goosebumps!! Blessings @davido !! I'm inspired!! Gotta make sure I host one show here 2024!!"
I just became the first South African artist in my time to perform at the 02 Arena!! London 🇬🇧 🔥🥺🙆🏾‍♂️Champion Sound gave me goosebumps!! Blessings @davido !! I'm inspired!! Gotta make sure I host one show here 2024!!

— President ya Straata 👨🏾‍💼 (@FOCALISTIC) March 6, 2022
View this post on Instagram
Magical 🥺🇬🇧🙆🏾‍♂️20 000 capacity saying "ASE TRAP TSE KE PINA TSA KO KASI!" 😭 Pitori to London ka nnete🤞🏾

OBO 🙏🏾 @davido pic.twitter.com/kUMuiQY9MR

— President ya Straata 👨🏾‍💼 (@FOCALISTIC) March 6, 2022
— President ya Straata 👨🏾‍💼 (@FOCALISTIC) March 6, 2022