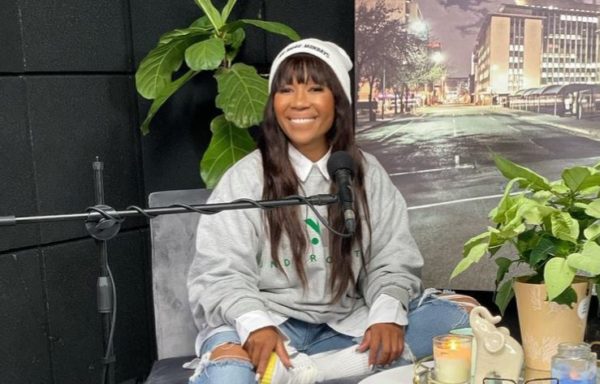 Dineo Ranaka will be launching her own podcast on the 6th of April, 2022.
"Open With Dineo" will see guests open up about different personal issues on the show.
South Africans have expressed much anticipation for the show after she dropped a teaser of the first episode with the first guest who is her ex-lover, Blaklez.
The two talked real and the first episode promises to serve fire.
"It was bound to happen. I have a podcast. My very own!! #OpenIDwithDineo. My first episode drops on April 6 @ 3pm. Save the date! See my sit down with @showtime_blaklez in an exclusive tell all conversation. #OpenIDwithDineo Open conversations we can all identify with," she radio personality captioned the teaser.
Dineo trends on Twitter following the announcement with the teaser and it's garnered lots of reviews even before its' launch.
Dineo puts on the "mature" facade very well. https://t.co/YV1b0Voy0V

— Sis Dolly (@DollyBaken) March 17, 2022
Damn looks like that Dineo podcast is gonna be fire,hope she can deal with whatever she's doing cause that woman is just pheeeeeewww!

— Banks (@Lloyd_G7) March 17, 2022
Not these 2🤣🤣🤣
Their relationship was so chaotic on Dineo's Diary…
Wait! Is she asking for love back??🤭 https://t.co/nZial51w9i

— "Lets Just Have Fun Guys!!"🥳 (@dokter_phil) March 17, 2022
Dineo Ranaka She's giving us a show, real content,she understands her assignment as a public figure, This woman understands pop culture ,she's brave and know what buttons to press ,she's got that the pulse ,She's powerful and always ready to entertain.
She's it! pic.twitter.com/DsHKkOHXTW

— Charlieafrikka (@JohnsonAwalle) March 17, 2022