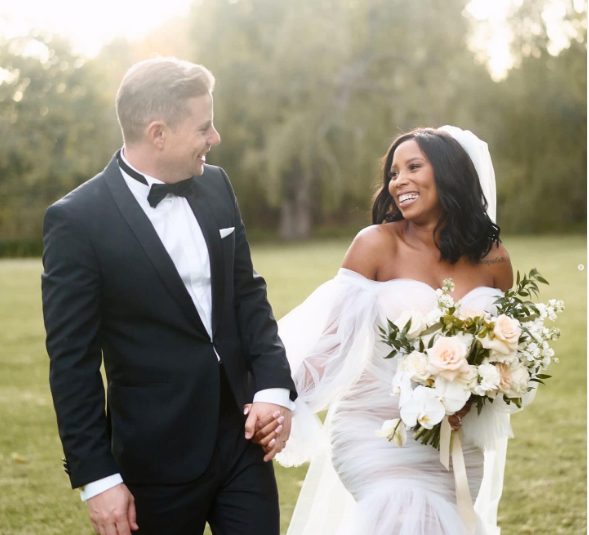 Denise Zimba has taken to her social media to pen down appreciation messages following a successful wedding ceremony.
The star tied the knot over the weekend with her husband James Dean in Cape Town, South Africa.
"Today is my Wedding Day … it's finally here! I have been seeing a flood of my family and friends coming in from around the world, and I can't express enough how excited I am … I'm so grateful … A big thank you to everyone," she wrote on Instagram.
Denise shared some beautiful photos of herself and her husband as she thank God for blessing them.
"To God, I give thanks and Glory … for this beautiful day … Glory to thee for blessing me with a man so kind and gentle and abundantly loving! Glory to thee for shining grace and light to all who are here to celebrate Jakob and my union, I thank you!"
She went on to appreciate her man who she claimed she couldn't possibly lose the opportunity the universe has gifted her.
Denise said: "Jakob, myn man! You are brave to take me on buddy! And because of that, I knew, I couldn't possibly lose the opportunity the universe has gifted me, with your soul. I love you so much. My protector, my soul's keeper, my voice of reason, my reason to live a fulfilled life. Leah and I couldn't have asked for a more powerful being like yourself. We chose you, and thank you for opening your heart to us.You are our pillar, and I can say from the both of us, that we are strong and grounded in your existence.A BIG THANK YOU TO …"
See the post below:
View this post on Instagram