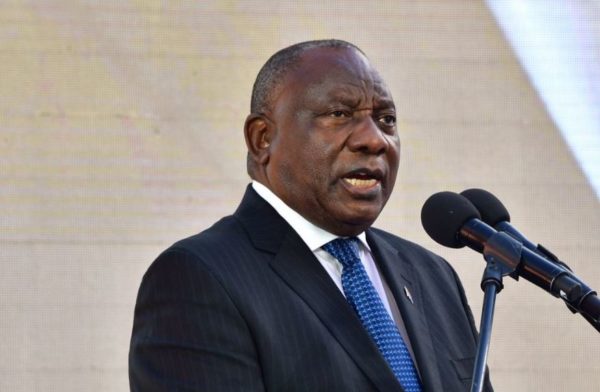 President Cyril Ramaphosa has paid a visit to the flood-affected parts of KwaZulu-Natal on Wednesday, the 13th of April, 2022.
The rain which fell within the past couple of days wreaked huge havoc in KZN.
Over 40 lives were reportedly lost due to the flood and many became homeless.
Taking to social media on Tuesday night, the President of the country announced he will be paying a visit, and he's stayed true to his statement, as photos have emerged on social media upon his arrival at KZN.
"President @CyrilRamaphosa is in KwaZulu-Natal where he will spend the day visiting flood-stricken parts of the province following heavy rains. The President will assess the response of government & civil society to this critical situation and offer support to affected communities," reads a statement on the President's official Twitter account.
Check out photos below:
President @CyrilRamaphosa arrives in KwaZulu-Natal and is received by @PresidencyZA Minister Mondli Gungubele, @NationalCoGTA Minister Nkosazana @DlaminiZuma, @SAPoliceService Minister Gen Bheki Cele, @kzngov Premier @sziks and eThekwini Mayor Cllr Mxolisi Kaunda. pic.twitter.com/WN3LvuI3cQ

— Presidency | South Africa 🇿🇦 (@PresidencyZA) April 13, 2022
President @CyrilRamaphosa is in KwaZulu-Natal where he will spend the day visiting flood-stricken parts of the province following heavy rains. The President will assess the response of government & civil society to this critical situation and offer support to affected communities pic.twitter.com/1T7UVhTBAL

— Presidency | South Africa 🇿🇦 (@PresidencyZA) April 13, 2022