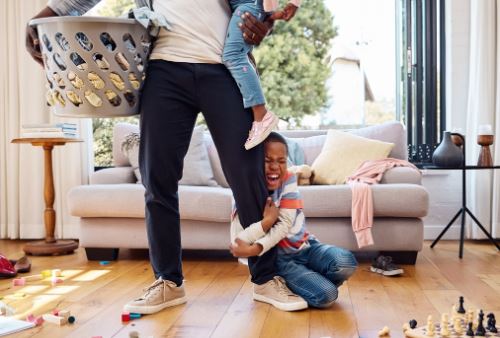 It's important to really connect, have fun, and enjoy each other before you start expanding your family.
As wonderful as kids are, you will probably miss this amount of quality time you have together.
So, we have put together a list of things you and your partner should really try to to do before you both dedicate your lives to raising your little ones.
Seriously, it will be enjoyable for the both of you, and not only will it strengthen your bond, but some of these things will also add to the list of enjoyable memories you can later share with your kids.
Here is our "pre-baby bucket list" filled with all the things a couple should try to do before there's a tyke in the picture.
1. Travel, travel, travel!
Maybe it's one of the most common responses, but across all groups — newlyweds, parents-to-be, and parents — everyone agrees: Before baby, get around as much and as far as possible! Because not only does it get a lot harder to hit up Bali, Hawaii, or even a neighboring state once you're a parent, but the experience of traveling together can definitely amp the romance and bolster your bond in many ways.
2. Throw an unforgettable party
Before embarking on years of kid-centric celebrations, why not make sure you and your S.O. throw an adults-only bash you'll never forget? Sure, a big wedding falls under this category, but there's something also satisfying about having planned and thrown a snazzy get-together in your own home and partying with your closest friends.
3. Go for a 'riskier' ride
If you've always wanted to learn how to ride a motorcycle or own a speedy, two-seater sports car, you may want to before a more practical, family-friendly car becomes the better bet. Plus, doing it with your partner can make for a sexy adrenaline rush!
4. Make your house a home
Whether you own or rent, you might want to spend some time with your partner making your dwelling feel like your home with personal touches or certain renovations.
5. Go out to upscale restaurants
Any pricey, extravagant spot you've been wanting to try (and that likely isn't ideal for kids), you might wanna indulge in/check off your list now! As a friend of mine who is expecting in June put it, "I only foresee takeout in my future!"
6. Do a sexy photo shoot
Maybe you want to document how hot you look at this moment in your life and/or give your partner an incredible anniversary or birthday gift. No matter what your excuse, doing a playful, sensual boudoir-style photo shoot could be a great way to celebrate your body and your relationship before baby.
7. Give one another at least one extravagant gift
Like a watch, a piece of fine jewelry, or those flight lessons your partner has always wanted to take. After all, it can be more difficult to make purchases like this when your financial obligations shift toward the more practical for long-term, family security.
8. Go to the movies
Sounds so simple, but sometimes the most conventional date nights are the ones you miss when they're harder to come by.
9. Make spontaneous plans
Drop everything and go on a road trip or weekend getaway — a.) because why not, and b.) because it's fun, romantic, and exciting.
10. Take luxurious baths or long showers together
Go to town treating your bathroom like your own private couples' spa while you have the peace and time to do so.