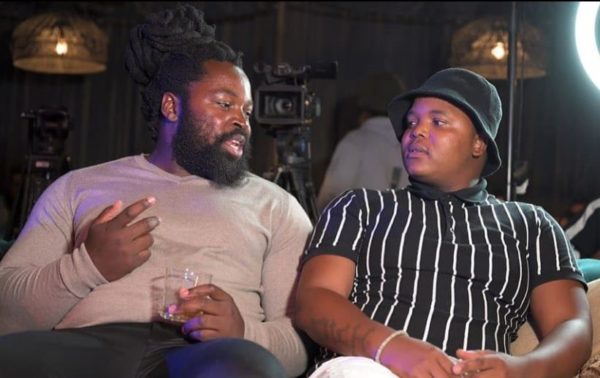 Ambitiouz Entertainment clears the air over the non-payment saga between their artist, Intaba Yase Dubai and Big Zulu.
In an official statement released on Saturday morning, the record label revealed that the singer has received all financial proceeds from the hit song iMali Eningi, according to the agreement made before the song got released.
On Friday, Intaba left social media platforms in chaos after speaking out about not being paid royalties for featuring on the Big Zulu's hit song.
Big Zulu responded by saying he's paid the singer's record label, and the label responded in an official statement that says Intaba has been paid his portion.
"Ambitiouz Entertainment hereby confirms that it has entered into a Music agreement with Inkabi Records which grants Ambitiouz Entertainment 25% Master Ownership of the song "Imali Eningo" by Big Zulu featuring Intaba Yase Dubai and Riky Rick," reads the statement.
The label claims to have received a total payment of R94, 527,31 which was paid by Ingroove Electromode (Inkabi records' distributor).
A breakdown of how the money was paid was shared:
1st payment: 5th of November 2021 – R36 713, 24
2nd payment: 10th of December 2021 – R 39 713,24
3rd payment: 11th of February 2022 – R21 100,83
The record label further claimed to have fulfilled its obligations by paying their artist his portion from the proceeds, and that there's no outstanding royalty.
However, Ambitiouz believes the song should generate more income as it got tens of millions of streams, hence they have contested the royalty report, and requested supporting documents, they hope to conduct an audit soon as provided for, in the signed music agreement.
Read the full statement below:
View this post on Instagram