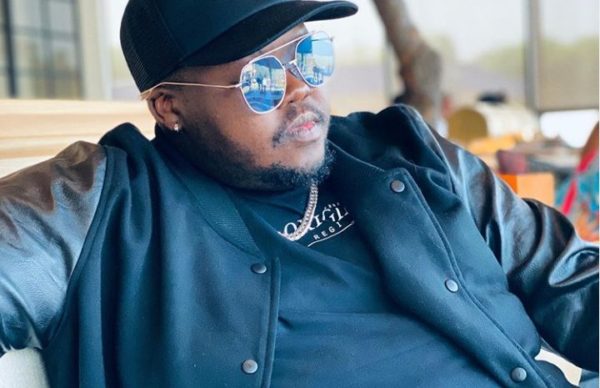 Heavy K claims he's not beefing Mac G despite calling him a pathological liar.
The saga between the two started after the Podcast presenter claimed Drumboss called Black Coffee's Grammy album a pap.
K slammed the claim with evidence but it appears Mac is unapologetic about it.
Returning to Twitter on Monday, the music producer said the presenter is a liar and shared a screenshot of their WhatsApp chat where Mac G was dismissive about the whole issue after claiming that his son is hospitalized.
While the issue erupted on Twitter again with reactions flying on the internet, Heavy K set the record straight by saying he isn't beefing the podcaster, all he seeks is the truth.
He also revealed that things are cool between him and Black Coffee.
"To set the record straight, I have no beef with MacG I just wanted him to clear things up on the same platform he used to discredit me. I fixed things with Coffee already so no apology needed, back to work… Beef won't feed our kids, let's focus!" K tweeted.
To set the record straight, I have no beef with MacG I just wanted him to clear things up on the same platform he used to discredit me. I fixed things with Coffee already so no apology needed, back to work… Beef won't feed our kids, let's focus!

— HEAVY-K (@HeavykDrumboss) April 25, 2022
Not at all, I just don't want niggas lying about me that's all! I am my own man remember I ain't no small boy either. https://t.co/hsqGrxWI4z

— HEAVY-K (@HeavykDrumboss) April 26, 2022
I heard Slik Talk, got something to say.🤔 https://t.co/d0TzcpRgQ5

— HEAVY-K (@HeavykDrumboss) April 25, 2022