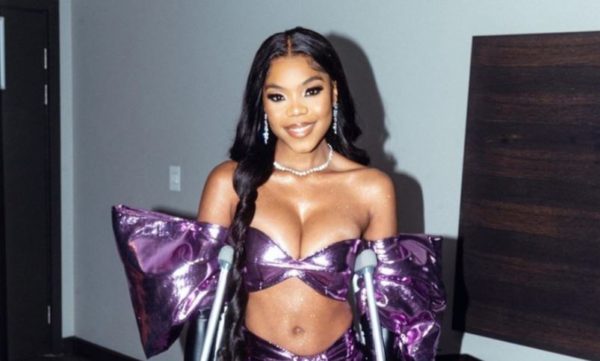 Elaine reveals her latest situation in photos shared on Instagram, and it was observed that she now walks with sticks.
The singer is known to be private and secretive, hence there's no information on what happened to her legs.
The star who has been in the United States returned to South Africa to perform at the 30th birthday of a socialite named, Amanda (Lelo) Dandala.
Celebrities came through for the birthday lady and Elaine looked breathtaking in her purple outfit.
While performing at the event, the singer had to sit; Black Coffee was also spotted signing on her moon boot.
Check out photos from the event below:
View this post on Instagram