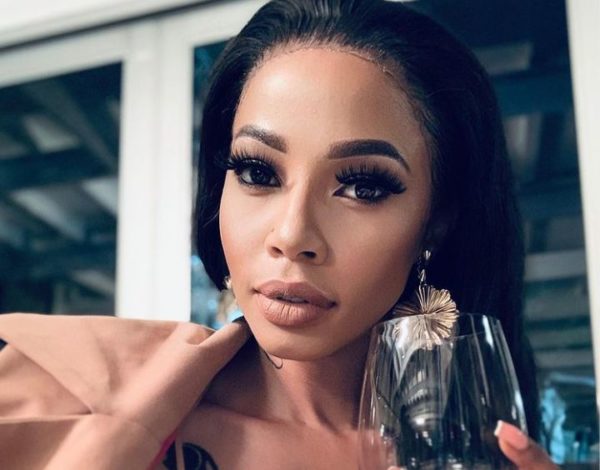 Kelly Khumalo goes on a date with her secret lover despite being trolled and canceled over the death of her ex-boyfriend, Senzo Meyiwa.
Taking to Instagram, the singer shared stunning photos and videos of herself from the date which went well.
However, some followers are curious about the person whom she went on a date with.
View this post on Instagram
View this post on Instagram
Some persons think Kelly doesn't deserve to be happy and roam freely due to Senzo who was killed by robbers in her home in 2014.
Senzo's trial has been ongoing and the singer is well represented by her lawyer, but people seem unpleased with the situation, as they believe Kelly knows the truth.
How Kelly's life is just continuing as normal baffles me. How does she even sleep at night. We have to stop treating Kelly Khumalo like a victim, she's a witness! Senzo's family deserves Justice! #SenzoMeyiwatrial

— Chantel Mthethwa- Rall 🇿🇦 (@ChantelRall) April 28, 2022
SAPS works for politicians, ANC in particular. What we witnessed happen to Adv teffo is unheard of…a clear act of intimidation.

If it was another country,KellyKhumalo, BhekiCele,Longwe,Chicco&Moisia would be in jail for murder and conspiracy to cover up a murder.#SenzoMeyiwa

— ChrisExcel (@ChrisExceI102) April 28, 2022
We told you that Kelly Khumalo and Longwe Need to be arrested until they spill the beans,Now there using there power to sabotage the case,What a sad day for the Meyiwa Family,The SAPS is captured, Envelopes are being exchanged, We are not stupid anymore #SenzoMeyiwatrial

— Real Evidence (@FinalBoss300) April 28, 2022
NOTA rants on Kelly Khumalo 😲😲😲

"All these years I get to see Kelly Khumalo roaming free – knowing what I know, knowing that this woman is behind the death of this man…"

Where is Longwe? 🤔
Adv Teffo released?

Nhlanhla Lux Brigadier Ndlovu Ghost Lady pic.twitter.com/8wrzBw9bbJ

— YaseB 🇸🇿 (@ThisIsColbert) April 28, 2022
You should also stop seeing Kelly Khumalo as a victim. She was in that house. She's a witness to a crime and has protected those who committed the crime she witnessed. Stop seeing her as a victim. If she loved Senzo she'll speak up. https://t.co/YtPXyP5JL4

— Zinhle 🥷🏽 (@Zinhleputinn) April 28, 2022