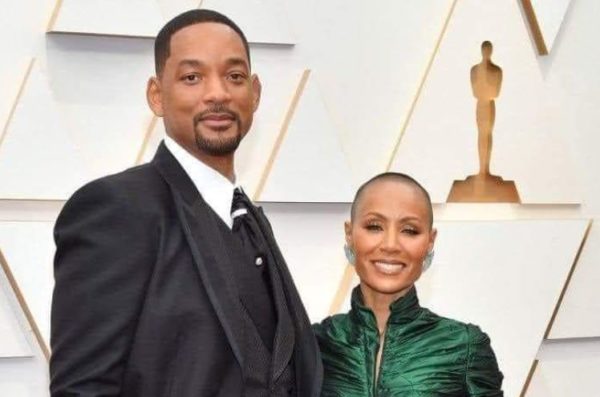 Will Smith and Jada Pinkett are rumored to be getting a divorce.
The controversial couple has made headlines severally due to their marriage which is said to be moving towards a $400 Million divorce.
The rumors are yet to be confirmed by the couple, but it's garnered lots of mixed reactions from netizens.
Check out reactions below:
Hehe so people are celebrating the Jada and Will divorce rumours as if Will is being released from jail. It sucks being Jada lol

— Mrs Punter (@LadyPunter1) May 6, 2022
After destroying Wills career, Jada is about to divorce him, wow women that's nice and lovely, another win for una

— Nonso of La celle-saint-cloud🇫🇷 (@TCHlNONSO) May 6, 2022
Jada will sweet talk Will's ass n he'll calm down, she has way too much power over him, he loves her too much pic.twitter.com/sCVdhI43Gw

— Elon Mogale (@ELON_MOGALE) May 6, 2022
Today we woke up to the good news that Will and Jada are divorcing yayyyyyyy, at least something positive for the smith pic.twitter.com/fykXkV6N67

— 🙈Mrs kylian Mbappé ✨🙈 (@NtombiNtombaza2) May 6, 2022