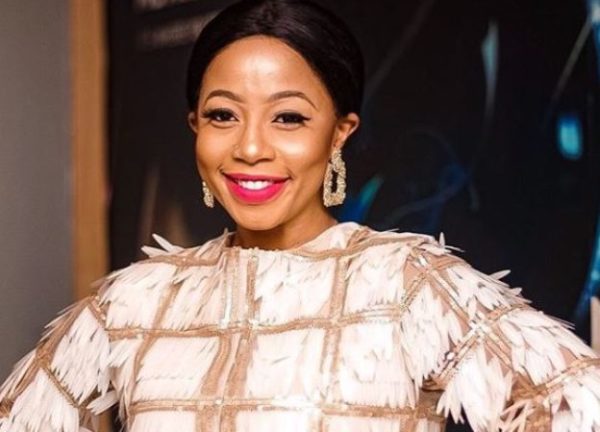 Netizens have called out for the arrest of Kelly Khumalo due to the death of her ex-lover Senzo Meyiwa.
Since the Bafana Bafana goalkeeper was murdered in 2014 there's been no major arrest made.
Over the past weeks, the trial of the late star has been ongoing in court and it appears the case has been dragged forth and back, yielding no result.
Knowing that Senzo was gunned down beside Kelly in her house, many have called out the singer to spill out the truth as it's assumed that there's a strong force behind the case, avoiding the revelation of the main culprit.
Despite all that's been said, Kelly has remained quiet but was represented by a lawyer weeks ago.
Twitter users have asked that people stop booking the singer for shows, so she goes broke enough to reveal the truth.
Check out reactions below:
It is mind blowing how Kelly khumalo was never eager to explain the events of that night where the father of her kid was killed…

— Deadpool (@Wade_Wilsen) May 17, 2022
Kelly Khumalo needs to be cancelled very fast, once she's not receiving any form of income she will start talking #SenzoMeyiwatrial

— Laurica 🎀 (@LauricaLepita) May 17, 2022
We must also sign a petition for Kelly Khumalo's arrest. 😕 Senzo Meyiwa s family deserve justice.

— SANNIE_B (@sannie_bworld) May 17, 2022
Kelly Khumalo & Longwe Twala were at the crime scene where Senzo was killed yet they have not been brought in for questioning. Everyone who was in the house when Senzo was killed is a suspect and should be treated like a criminal. Kelly Khumalo is a criminal. #SenzoMeyiwaTrial

— Advovolicious 𓃵 (@advovolicious) May 17, 2022
Kelly Khumalo must be Sanctioned https://t.co/66wlZ7wwyU

— Bembenene (@Bembenene1) May 17, 2022
The people behind Senzo Meyiwa's death are dangerous and more powerful than Kelly Khumalo, I don't blame her anymore.

— Nathi (@General_Mtnine) May 17, 2022