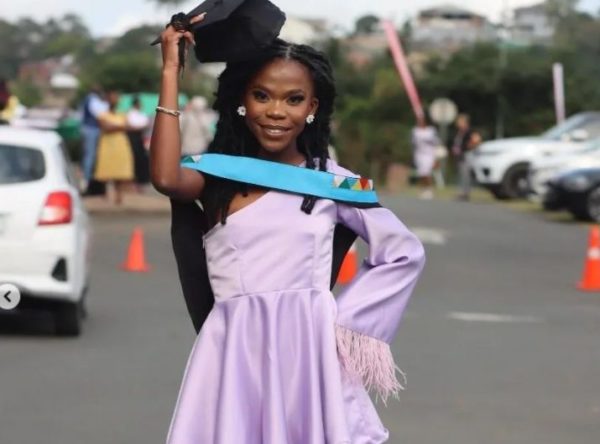 Congratulations are in order as Nomfuno Moh has finally graduated from school.
The star revealed that she has graduated with a Bachelor's Degree in Social Worker from the University of Kwazulu-Natal (UKZN).
Her graduation was a double win for her as she was presented with a double platinum plaque for her hard work.
Her hit song Phakade Lami, has reached over 9.5 million streams on YouTube and 3 million streams on Spotify. When her management surprised her with the plaque, Nomfundo couldn't contain her excitement.
Her hit song, Soft Life, played as she walked on stage, and her fellow graduates were on their feet, singing along with her.
After she walked off stage, her management presented her with the plaque, and she was overcome with emotion.
Nomfuno said: "In our dreams we remain unshaken, we will knock, and knock, and knoooock baze bavule💯🧡 #softlife #nathisiyayifuna. I'm super grateful for the love you've shown me🥺.. I feel like I'm serving my purpose. People are inspired and are ready to fetch their lives, the soft life they deserve, to be exact.. Blessings upon blessings MohFam, may all your efforts to better your lives be a success."
See post below:
View this post on Instagram