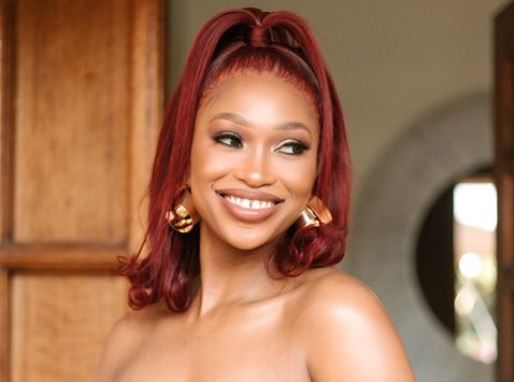 Zola Nombona has taken to her social media to unveil her new business.
In April, the star announced her return to acting; "Back at my acting job and it feels so good. Also, can we have a moment for my hair," she wrote but many are distracted by her looks."
Taking to Instagram, Zola revealed her excitement to have her dreams come to pass after so many hardwork, falling, getting up, fighting and perseverance.
She said she is happy to launch her lingerie business for different bodies and sizes
"Ndinyembezana looking at this picture as it means so much to me. It's a physical manifestation of my dreams, hard work, falling, getting up, fighting and perseverance. This is LOVE. Today I am happy. I can finally introduce you guys to this dream of mine that I have worked so hard to make a reality.We're a movement that celebrates bodies in all shapes and sizes while prioritising good quality, great functionality and comfort. Please follow @lxvelove_ ♥️ and spread some LOVE. Your support will be highly appreciated ♥️Get ready to shop with us 💃🏿🎊 Tomorrow at 8am we launch our website and go live with @lxvelove_ sales."
See post below:
View this post on Instagram