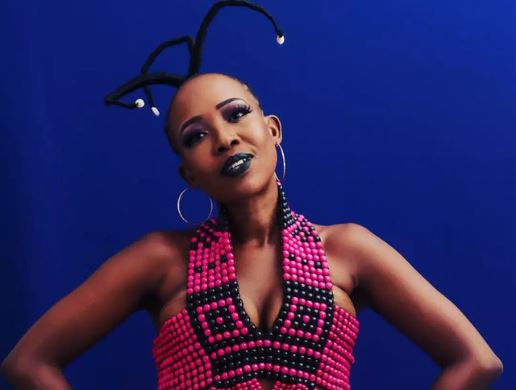 Ntsiki Mazwai lands herself in hot water after dissing the fans of Mac G's Podcast and Chill.
The show has a huge viewership and the show trends on social media each time a new episode is premiered.
Over the past few months, the show has proved itself to be highly controversial, as it's caused chaos among guests and hosts of the show.
Taking to Twitter, Ntsiki who is known to be outspoken fired bullets at the Chillers and it backfired as many trolled her.
"With all due respect but chillers are bimbos with no depth, no intellectual content….. Just loud laughing at stupid things. Chillers are airheads," she wrote.
Ntsiki Mazwai blocked me long time ago….i hope the Chillers fetch her🤣🤣🤣🤣🤣🤣🤣🤣🤣

— knife-edge follower (@elton_newton) May 17, 2022
Make your own thing Ntsiki n leave people alone. You always firing blanks at people doing big things. Criticism is good but wena u live for it. Ngathi uyathakhata

— Gee (@GeeIstayela) May 17, 2022
This earned me a block from the airhead called Ntsiki the jealous one. #IsMacGWrong #podcastandchillwithmacg https://t.co/nrPuVqXOUL

— Clint the Patriotic 🇿🇦 (@Puseclint) May 17, 2022
I hate to agree with you Ntsiki. I am a huge chiller but lately I cant even finish an episode.

I miss celebrities interviews.

— AJ (@AyobanessVaal) May 17, 2022
Ntsiki is nothing without MacG, everytime she wants to trend she gonna say shit about us or MacG.

Too much time on her hands

— XolanAfrika (@BenguXolan) May 17, 2022
Ntsiki o dumkop. @podcastwithmacg is comedy. If you want intellectual go watch virtual Mkhukhu https://t.co/s9hOElVNGl

— Terris (@TERRIS_M0IMA) May 17, 2022