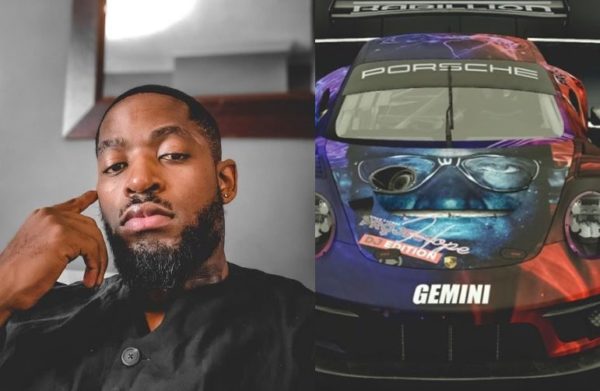 Prince Kaybee is putting all it takes into his 5th album and his fans are proud of him.
Few days ago, the star announced the completion of his album, 'Gemini'.
The music producer has been dishing out updates about the album within the past two months and he's confident about the success of the project as he promises not to fail fans.
Prince Kaybee is celebrating his 5th album as he made a customized car to look exactly like the Album Sleeve.
He said he customized a Porsche 911GT3R for the album.
Prince Kaybee wrote: "Celebrating my 5th studio Album we have designed our car to look exactly like the Album Sleeve, ready for Championships. #GeminiTheAlbum #KabillionMotorsport #Simracing Porsche911GT3R"
See post below:
View this post on Instagram