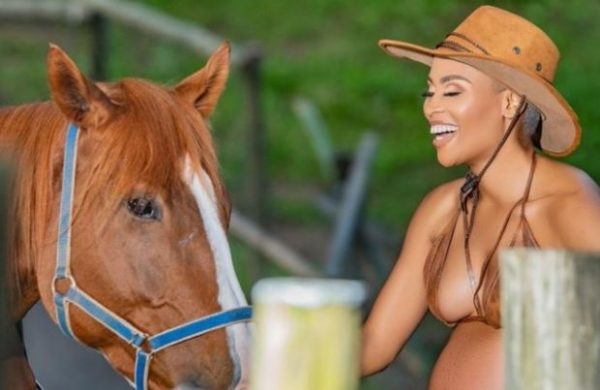 DJ Happygal Ndlovu is expecting her third child and she announced being pregnant by sharing photos from her baby shower celebration.
The star is known to be secretive and said it's intentional as it's against her tradition to flaunt her pregnancy early.
"It is not easy to share your things in your personal life with the whole world. But because you have people who supported your brand, they deserve the truth from your lips. It is not a mistake to be pregnant but a blessing. And people are not fazed by pregnancy because even when people saw me at the malls before I posted, they didn't even try to leak and expose me but they waited for me to announce," she told Drum.
The mother of two boys says she wants to have 5 children and she hopes to have a girl.
"In the five that I wish for, I would like to have a dramatic, happy girl since I already have two boys," she says.
Happygal is aware of balancing motherhood and her music career.
Taking to social media, she shared photos from her babyshower.
View this post on Instagram
View this post on Instagram
View this post on Instagram