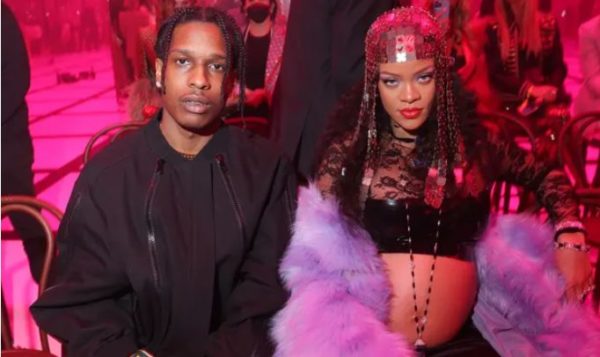 Rihanna and ASAP Rocky are officially parents as they welcome a baby boy to the world.
The baby boy was reportedly born on 13 May in Los Angeles. No name was given.
The couple, together since early 2020, first announced their pregnancy with a heavily photographed stroll through A$AP Rocky's hometown of New York in January.
During the pregnancy, there was a mild drama as ASAP Rocky got arrested by the Los Angeles Police Department in connection with a shooting that occurred in November 2021.
The Department had announced in April, that the rapper whose legal name is Rakim Meyers, was arrested for assault with a firearm at the Los Angeles International Airport.
The new parents are yet to make an official announcement of the news at the time of filing this report.