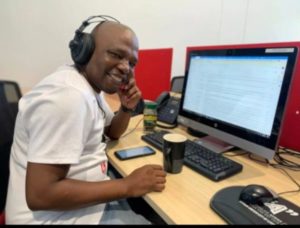 Bongani Gina has revealed that he has left Gagasi Fm.
The star left many of his fans shocked after making the news known stating he is leaving for greener pasture.
The newsreader, producer, and reporter who has worked for KZN's number-one commercial radio station for six years will be leaving at the end of the month.
According to reports, Gina would be a communications manager in the rural uMhlathuze Local Municipality based in Richards Bay.
Gina also confirmed the news to Daily Sun that he had resigned, but didn't agree or deny that he was going to uMhlathuze.
"I will confirm where I'm going when I start my new job. It's painful to leave Ggasi because radio is my life. I started presenting at the age of 15 but I have to grow" he said>