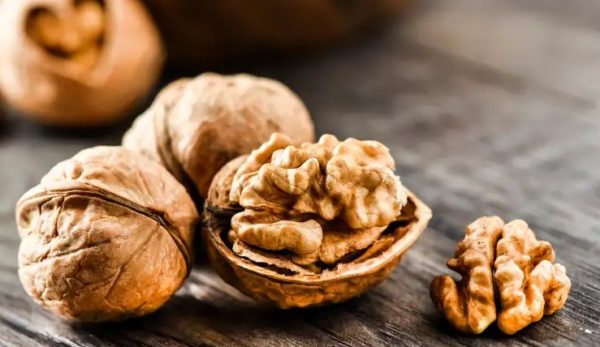 It goes without saying that food and nutrition play an important role in the growth and development of children.
Due to increased health risks, it is particularly important to feed children with nutritious food to build a healthy immune system and promote their overall well-being.
Virtual learning and more access to their pantry and fridge may negatively impact their eating habits.
It's no surprise then that kids are moving less and snacking more these days. That is where walnuts come in.
As you fuel up your children, make sure to include wholesome foods like walnuts in their daily diet to enhance their physical and mental abilities.
When it comes to the benefits of walnuts, let us tell you they are packed with heart-healthy plant-based protein with good fats that provide nutritional calories, rather than empty calories your children could be getting at other points in the day.
Walnuts deliver both essential nutrition and indulgence, and can be easily incorporated in meals in a variety of ways.
Here are the health benefits of walnuts for children
1. Walnuts are great for kids' health
Walnuts have a unique nutrition profile in a kid-friendly package. They contain thiamine, vitamin B6, folic acid, phosphorus, magnesium and copper, and are naturally gluten, sodium and cholesterol-free. Years of research has uncovered the many health benefits of walnuts making them a nutrient-dense addition to kid's meals.
2. They are a must for a healthy immune system
Maintaining a healthy immune system is always important, but it is especially top of mind today. Food Safety and Standards Authority of India (FSSAI)'s Eat Right During COVID-19 guidelines recommends including foods with omega-3, zinc, selenium, protein and vitamin B to help maintain a healthy immune system. Each of these nutrients is present in walnuts.
3. Walnuts are heart healthy
Walnuts are the only nut that provides a significant amount of plant-based omega-3 alpha-linolenic acid (ALA) (2.5g/oz), an essential fatty acid. This amount is 156 – 250% of the daily recommended intake for school-aged children. A literature review has found ALA may be as effective in reducing the risk of cardiovascular disease (CVD) as sea food based omega-3s, EPA and DHA.
4. Walnuts support brain health
Walnuts offer important nutrients that may play a supporting role in the brain's overall well-being. An epidemiological study published in The Journal of Nutrition, Health & Aging associates walnuts with improved memory, concentration, and information processing.
Meanwhile, another published in Nutrients states consuming walnuts may be associated with lower depression symptoms, higher energy levels, better concentration and greater optimism.
5. Walnuts make for a filling snack
Walnuts contain good fats–polyunsaturated and monounsaturated–that are essential for a healthy diet. Also, thanks to the presence of plant-based omega-3 and essential nutrients, walnuts may help suppress hunger and make your kids feel full and satisfied for a longer period.
6. Walnuts have plant-based protein
For overall good health, it is recommended that adults and children four years and up consume 50 grams of protein per day and children one to three years old get 25 grams per day, on average. Walnuts offer four grams of protein per 28 grams serving, an essential nutrient that provides the body what it needs to grow, build muscle and bone, and stay healthy.
7. The fibre in walnuts promote healthy weight
Walnuts contain two grams of fibre per 28 grams serving. Research suggests fiber intake lowers the risk of obesity in kids aged 2-18. Fibre is also an important nutrient that supports heart health, gut health along with weight management.
8. Walnuts may set kids up for lifelong health
While preventing chronic diseases is typically not on kid's radars, nutritious meals can help kids adopt healthy eating patterns that promote good health into adulthood. Research has found that eating walnuts regularly may help maintain healthy cholesterol, lower risk for heart disease and certain cancers, as well as reduce inflammation.