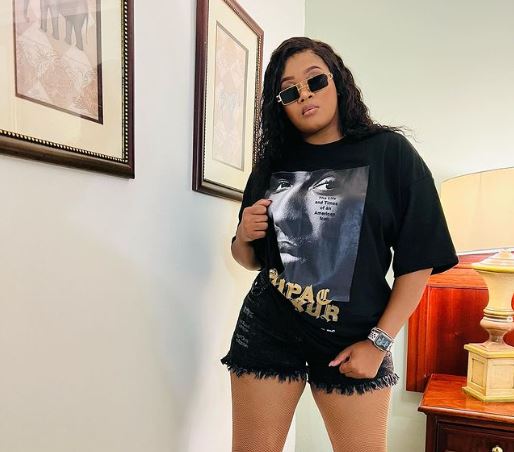 Lady Du promises to bless anybody lucky with R10 000 on her 31st birthday.
The singer has kicked off preparations for the birthday celebration which is to hold on the 27th of May 2022.
Du will be hosting a concert at the Propaganda Pretora and the lineup includes Big Zulu, Makhadzi, Mobi Dixon, Pabi Cooper, and many other musicians.
"Hey friends, As a birthday present I'd like you guys to come to celebrate with me @propaganda_pretoria on the 27th of this month, the earlier you get your tickets the better," she wrote.
Speaking of the money to be given out, she said, "I know it's my birthday but as a birthday gift, I'd like to give one of my fans a cash price of 10000 rand. I will be choosing a random person from the crowd. You might buy a ticket for a 100 rand or 300 rand and leave with 10000."
View this post on Instagram