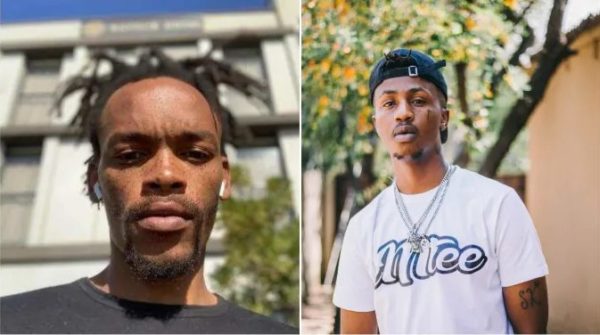 Popular music executive Nota Baloyi has called on Emtee to stay away from drugs.
In a video that is currently circulating online, Nota acknowledges that Emtee is talented without a doubt, but he is concerned about his lifestyle and his kids adding that he cares about the condition of human beings.
"He's a junky, he needs to get to rehab and get clean, sort out his life – he has kids to raise. My biggest fear is that
Emtee
's kids would pick up Xanax, overdose, and die. That's my biggest fear. The same way Jub Jub's son is caught taking his mother's boyfriend's weed to school" he claimed.
Nota spoke about how he thinks Nelli was under the influence of drugs which led to her death and spoke about how he thinks Emtee needs to leave drugs alone.
He also mentioned how he watched Mac G's interview with Emtee and he felt that the rapper was speaking slowly.
Watch video below:
I actually care about the condition of the human being the fans are obsessed with the object of their affection but they can't see that being eMTee is killing Mthembeni… He's been mad at me since I called his parents to come & intervene. Literally tried everything to show love! https://t.co/e4CYWzs1jO

— GOOD Authority (@lavidaNOTA) May 22, 2022