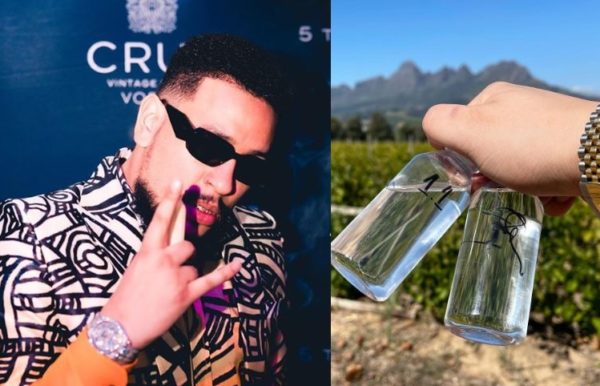 AKA teases his new spirit brand on social media and fans have been highly responsive.
On Monday, the singer announced in an official statement that he will be starting his spirit brand soon, hence, his name will be removed from Cruz Watermelon bottles and the Banana bottles will go into extinction.
Returning to social media on Tuesday, the rapper shared a photo of himself holding two transparent bottles with no name on them and many assumed it is the alcoholic drink he unveiled.
"Cheers to the beginning of the new era," he captioned the post.
Cheers to the beginning of the new era ✨✨✨✨✨✨✨✨✨ pic.twitter.com/J5KyAv6NDC

— AKA (@akaworldwide) May 24, 2022
Reactions be like:
I wonder what are you gonna name your water brand, it is really a perfect idea!

— Collen (@Collen_KM) May 24, 2022
We know pic.twitter.com/QYa0fSWVht

— ~bradley (@BradleySerogwe) May 24, 2022
Look at the statement released yesterday 🙂

— Kaizer Chiefs x RSBerkane 🍊❤️✌🏾 (@tintswalomegacy) May 24, 2022
Whats dope🤣 the bottle

— Chief Justice💜 (@ChiefJu58822024) May 24, 2022