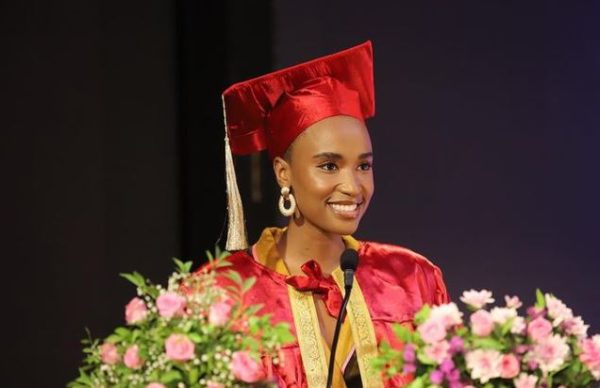 Former Miss Universe, Zozibini Tunzi stuns in a graduating gown in India, which she rocked to deliver a key-note speech to graduating students at Parul University.
Zozi cleared the air as some people assumed she was graduating again.
"To answer your question, no I was not graduating. I did however attend the most beautiful one today in India," she said.
"I haven't worn a graduation gown since I last graduated a few years back, so you can imagine my excitement when Parul University gave me one and asked me to wear it for the Key-Note speech I was delivering at their pre-convocation ceremony for international students," the star explained.
The former Miss South Africa said she's honoured to have been invited to speak to the graduating students.
"I'm so honoured that they invited me to come and address the graduates for a monumental moment in their lives. It was truly special and I'm forever humbled to have celebrated them and with them," she wrote.
Check out photos below:
View this post on Instagram