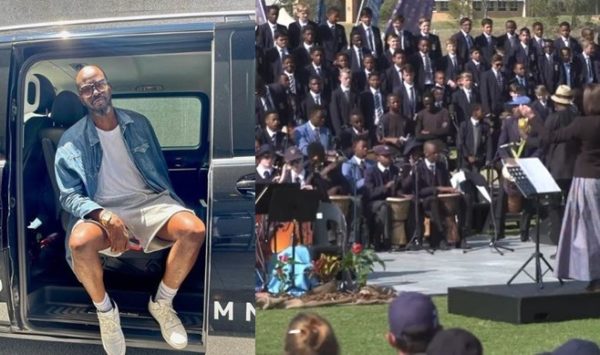 Black Coffee appreciates the effort of students who performed live his song with David Guetta, Drive.
It is no doubt that the aforementioned song is one of the DJ's songs with the most covers flying all over the internet.
Most students have tried re-performing the song in a beautiful way.
After watching the video, the Grammy winner claimed he lives for such moments and quoted Nelson Mandela.
"These are the moments I live for… the power of music rules all!  Big ups to all of the incredibly talented students at @ststithians for putting this together! "A winner is a dreamer who never gives up." – Nelson Mandela," he wrote.
Watch the video below:
These are the moments I live for… the power of music rules all! ❤️🙏🏿 Big ups to all of the incredibly talented students at @ststithians for putting this together! "A winner is a dreamer who never gives up." – Nelson Mandela pic.twitter.com/ejmx8u6Tk8

— Black Coffee (@RealBlackCoffee) June 7, 2022