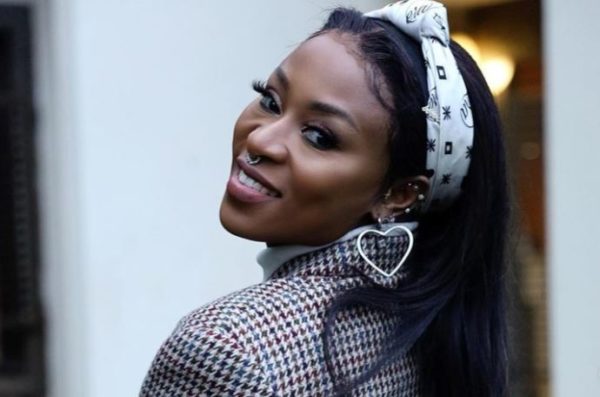 DJ Zinhle opened up about her experience while on vacation in Dubai and she got trolled for it.
The star claimed to have spent R700 on buying snacks and juice; she believes it's too costly, as she said her money isn't enough to live in such a country.
"We paid R700 for two burgers, two fries & 2 orange juices. Hhay guys! My budget ain't for Dubai living. Tjo! I respect the girls who frequent this place because right now I must just to pretend that I'm not hungry again," she tweeted.
Lots of fans advised her to stop calculating and enjoy the vacation, while a few persons trolled her for being prodigal, as they claimed she ought to spend such money on the needy.
"Wow I wonder when you are giving back to the community if you can spend that much on a burger and you also wear designer clothes worth millions of Rands, give back to the needy Zintle," a Twitter user wrote.
Check out other reactions below:
Their Burger prices are like your wig prices too… Also very shocking. We also scroll past like we don't need new wigs😭😭🤣🤣

— 🎉🎉Jumanji Finalist🏊🏊 (@MissMelanated) June 10, 2022
😂😂😂😂

— #Siyabonga #ERAbyDJZinhle #ZeeNation (@DJZinhle) June 10, 2022
During times like this, the community could use a few of Dj Zintle's millions, giving back is more powerful than beautiful Instagram pictures but then again I'm talking to south Africans, I wish you could see celebs from other African countries

— issy (@NdlovuIssac) June 11, 2022
Was meant to travel back on Monday but I'm leaving on Sunday… 🙈

— #Siyabonga #ERAbyDJZinhle #ZeeNation (@DJZinhle) June 10, 2022