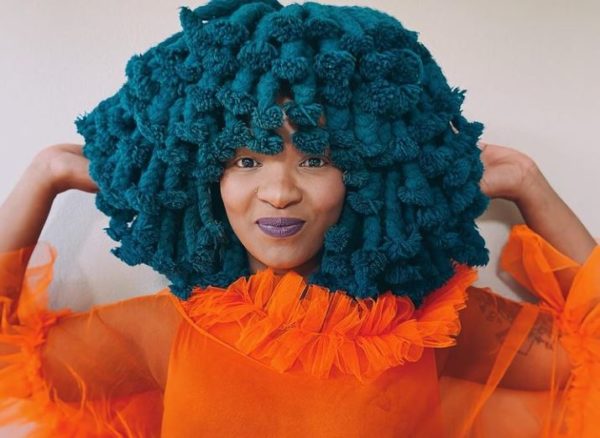 Moonchild Sanelly is over the moon as American drag queen, RuPaul gave her a shoutout for her album.
The star recently released her long-awaited 2nd album titled, 'Phases'.
Moonchild has been getting all the love from her fans since she dropped the album but now, she has been wowed after RuPaul gave her a shoutout.
Taking to Twitter, RuPaul tweeted: "NEW ALBUM: Moonchild Sanelly @Moonsanelly" 
The overly excited Moonchild thanked the drag queen for showing her such amazing love and she is very honoured.
She wrote: "What the hell is going on,is this me ? Love from a whole Ru Paul a whole Ru oh my god woaw there's no way an ENTIRE RU PAUL Thank you @RuPaul for being a president of self love and ownership Thank u for this I am honoured thank u" 
See tweet below:
What the hell is going on,is this me ? Love from a whole Ru Paul 🙆🏾‍♀️🥹🥹a whole Ru oh my god woaw there's no way 🥹🥹😍🙏🏾🥹🥹💐💐💐🥰🥰😘an ENTIRE RU PAUL 🙏🏾🙏🏾🙏🏾🥰🥰Thank you @RuPaul for being a president of self love and ownership🙆🏾‍♀️💐 Thank u for this
I am honoured🙏🏾🙏🏾 thank u 💙 https://t.co/4nL1qTdiwH

— Moonchild YEBO TEACHER Sanelly (@Moonsanelly) June 13, 2022