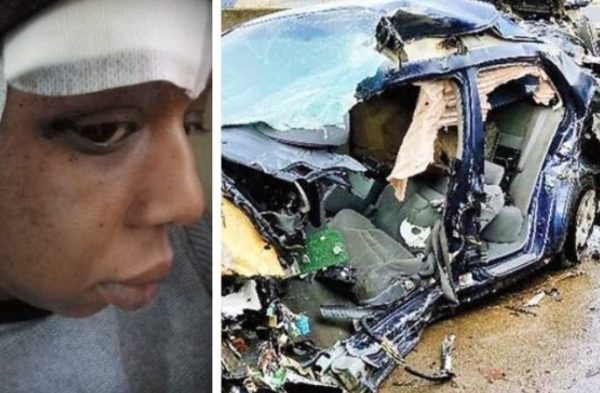 Actress Akeelah Zinhle Hlamalani Mavasa got involved in an accident after losing her son to lung disease.
The car crash occurred on Saturday while driving to pick up her father in Orangefarm.
"I was going to fetch my dad in Orange Farm around 10am. I was coming from my place in Braamfontein and ready to get onto the Golden highway offramp," she says.
"The robot was opened for me and an H1 came and hit me on the driver's side. I really don't know what is happening."
The Giyani actress got admitted to a hospital as she sustained head injuries, but she said she will be okay to bury her son on Thursday 23 June.
"I was admitted at Baragwanath Hospital in Soweto and told I have sustained a head injury."
Akeelah is trying to focus on her son's burial despite the sustained injuries.
"A few people came to help me. My car has been completely written off. It's completely damaged. I am lucky to be alive to tell the tale. I just want to focus on burying my son," she said.