Innocent Masuku opens up about his drug addiction – Video
by Bukola Jun 21, 2022
---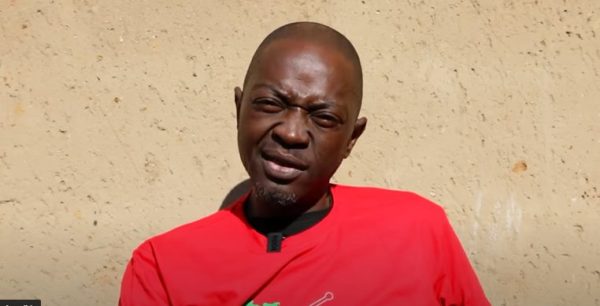 Innocent Masuku has warned youths against drug addiction.
The star opened up about his drug abuse and his regrets on the EFF's Twitter page in commemoration of Youth Month.
In the video, Innocent shared that he lost so many opportunities due to drugs and being among the "lucky few to have survived".
He said: "Be careful of the choices you make. It's amazing how time flies. Sometimes, the choices you make can cost you many opportunities. When I got into the [acting] industry … I got tempted and got involved in drugs and I regret losing so many opportunities. I lost so many good friends."
The actor said he feels like he got a second chance to recover from his addiction and hoped the youth could learn from his mistakes and avoid finding themselves in a situation similar to his.
Actor and musician, Innocent Masuku rose to fame after he landed the character of Bobo in the South African teen drama series 'Yizo Yizo."
Ever since, he became a fan-favorite and a breath of fresh air in the industry.
Watch full video below:
Categories: Celebrities