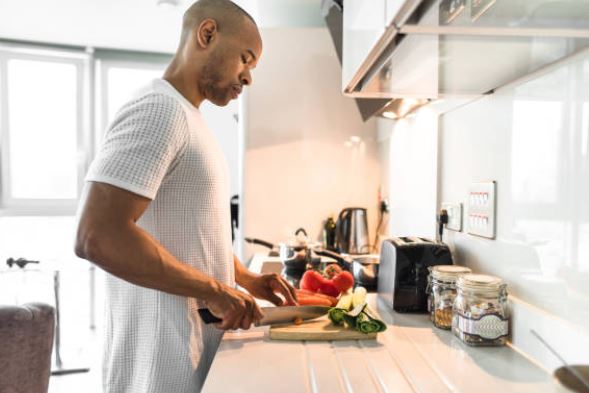 With growing age, the human body turns weaker and calls for extra attention in terms of healthy food habits.
We often do the damage to our bodies in our 30s and it comes back to haunt in 40s, 50s and 60s.
So, to avoid such nightmares, celebrate your 30s with a disciplined lifestyle which has the following foods in your daily diet.
1.

Beans

Beans are rich in fibre and as per the Academy of Nutrition and Dietetics, men in their 30s should have at least 40 grams of fibre daily. Fibre not only helps control blood sugar and appetite, it also reduces the risk of colon cancer.
2.

Leafy greens

Once you hit your 30s, make sure that you add fresh leafy greens to your daily diet, as they are high in vitamin A, a potent antioxidant that can help to fight inflammation. Inflammation levels can begin to climb in our 30s, and can put you at increased risk for heart disease, stroke and certain cancer, hence, a diet high in antioxidants is necessary. As per experts, inflammation often causes back pain and tissue damage.
3.

​Blueberries

They have potent anti-inflammatory properties and have a group of compounds called polyphenols, which decrease inflammation throughout the body and help you get proper sleep.
4.

​Cherries

As per experts, cherries have anti-inflammatory properties that help control pain and inflammation associated with osteoarthritis. For the unversed, osteoarthritis is an age-related chronic condition that starts in late 20s and early 30s.
5.

​Potato

As per USDA, they are rich in potassium, and one potato offers more than double the amount of potassium than one banana, and keeps blood pressure in check.
6.

Coffee

A cup or two of coffee in a day in post 30s is good as it potentially protects against multiple types of cancer, cardiovascular disease, dementia, liver disease and even diabetes. It helps by reducing oxidative stress on the body. Make sure that your coffee doesn't have artificial sugar or fat.
7.

Yogurt

As per studies, bone absorption decreases at the age 25-30 and hence it is important that enough calcium is consumed for a healthier tomorrow. Yogurt is a rich source of dietary calcium and vitamin K2, which directs the calcium to the bones. and keeps you fit and healthy.
8.

​Chia Seeds

They are rich in omega-3 and protect the body against cardiovascular diseases and inflammation while keeping cognition and cellular functions strong.