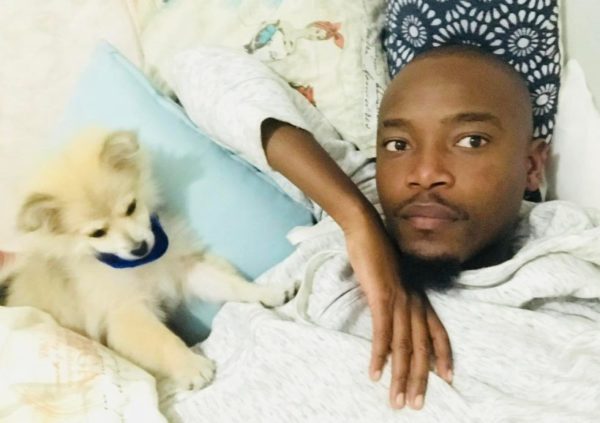 Moshe Ndiki had an amazing send-off for his beautiful puppy, Sugarndiki.
The star announced the passing of his puppy few days ago on his Facebook.
"I've been going through the most the past 2 days, trying to put it aside just for me to work and we'll just work and saying to myself I'll grieve on Sunday, baby I love you so much @sugarndiki. I love you and hope the other side treats you well , glad to have loved you , known you and been your dad and mom," he wrote.
Taking to Instagram, Moshe had a beautiful memorial and funeral service for his pet as he thank those who sent their condolences and also attended the ceremony.
Moshe wrote: "Beautiful and amazing send off for my baby. Thank you @nono_events 🥹♥️Thank you @wmajali. Thank you @khanyamkuhlu. Thank you to everyone that sent condolences , attended the funeral and sent us heartwarming messages, you're truly appreciated, thank you to my friends and family for understanding my pain and how much I loved my pup , @sugarndiki always and forever ♥️"
See post below:
View this post on Instagram
View this post on Instagram