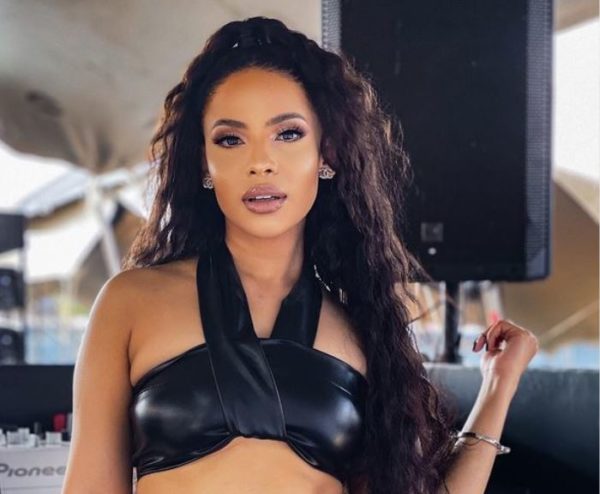 Thulisile Phongolo garnered the attention of social media users a few days ago after teasing DJ Maphorisa with talks about his romantic relationship.
Months ago, videos of the two stars canoodling and being mushy at gigs surfaced on the socials and it got tongues wagging to the extent it sparked rumors that they were an item.
Thuli silenced the rumor by stating she was in no relationship and Phori was just a friend.
People were quick to move on from the rumors as they accepted her claim.
However, the actress successfully got brows raised after taunting Maphorisa who snubbed talks about being someone's boyfriend.
Over the weekend, the music producer detailed things about himself in a tweet but refused to mention that he was in a relationship.
People's minds were not awakened to that till Thuli questioned Phori for not mentioning that he's a boyfriend.
DJ Maphorisa reacted to the tweet saying he is dating.
Below are what Phori listed:
I'm Maphorisa
I'm Madumane
I own two record labels
I'm a dj
I'm n artist
I Rap whn
i want to
I sing 4 girls
I write songs
4 people
I'm a genius in my world
I am a dad
I mentor young artist
I inspire
I drive a gusheshe
I'm a Star
I negotiate
Thuli who is also known as a DJ wrote, "Aowa bathong, "I'm a boyfriend"? yona."
People reacted to her tweet as it seems she hinted at dating Maphorisa, and some claimed she's forcing the relationship to happen.
Check out the reactions below:
Aiiii Ke I'm jolling too pic.twitter.com/T9UYBeMYeW

— Madumane (@DjMaphorisa) June 25, 2022
Rest they are dating

— Junior Jaden (@JuniorJaden_sa) June 25, 2022
Not you again lol we"all know you friendzone him 😊😔😂😂😂 pic.twitter.com/pRQ6ozKs1M

— 🇿🇦🇿🇦 (@colli_rise) June 27, 2022