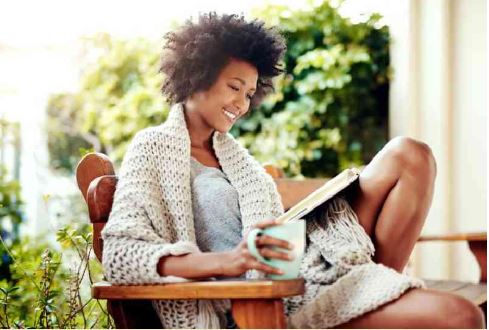 Have you ever had those days when you log in to your social media and you just get this dead feeling inside?
It's like a mixture of boredom, anxiety and sadness all in one and you suddenly realize that you can't stand to look at another post again?
These are some of the feelings you get when it's time for a social media detox.
We are so used to checking for the latest updates on our timelines, sometimes even first thing in the morning and meanwhile, the negative side effects are setting in.
To be honest, everyone should take a break once in a while to really understand how refreshing it is without all that pressure.
In case you're worried you may get bored there are plenty of activities you can do on your break.
Read on:
1. Plan a date with your besties
This is the perfect chance to catch up with your best friends. These are your favourite people who you can just have fun with without feeling the urge to check your phone every two minutes.
This will help you learn how to connect with real life again because now you don't have to obsess about the best angles and captions for your photos. Also, it would be nice to update them on what your experience is so far in case they would also like to try it.
2. Start a fun project
This is also time to realize what your real passions were before social media became a priority. Maybe at one time, you wanted to write an e-book or even try some interesting meal ideas but you never had the chance to.
You will notice how exciting it is to find yourself again with this new fun project you're about to do. Be present during the process and enjoy the therapeutic benefits.
3. Do some introspection
A social media detox isn't complete without self-reflection. You need to be aware of how much social media might have affected your life and also be grateful for those opportunities that it has brought along the way.
If it makes you feel anxious, for example, get to know why that is. If there are things you would want to improve on for you to start earning online, you also have time to strategize as well.
This will also help you realize whether social media is really your thing or not.
4. Workout
Exercising is another great way to use your energy. If you were already working out before you can now focus more and if you weren't, you can form your routine.
You can challenge yourself and go to the gym for the first time or do some fun dance routines to get rid of any stress or anxiety.
5. Learn a new skill
Social media can be so distracting and time wasting at times. These are hours you might have spent learning something beneficial that can even boost your resume.
You can learn strategies on how to budget, save and invest or take short online courses that are free. You will be shocked at how much you can learn over such a short time.