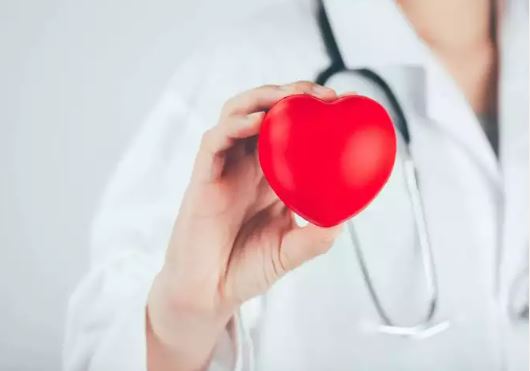 Heart disease describes a wide range of conditions that affect the heart.
It is the leading cause of death worldwide and accounts for an estimated 17.9 million deaths each year, reports the World Health Organization (WHO).
Unhealthy diet, physical inactivity, tobacco use and harmful use of alcohol are some of the most common behavioural risk factors of heart disease and stroke, as per the global health agency.
The good news is, most heart conditions are preventable. One of the simplest ways to minimize your risk is by walking.
A new study has found that just a couple of minutes of walking can reduce your risk of heart disease considerably.
Let's find out the exact amount of walking you should do.
About the study
According to a review by Harvard Medical School, just 21 minutes of walking a day can reduce someone's risk of heart disease by 30 percent.
This is equivalent to two and a half hours of walking in a week.
"Done correctly, it can be the key to losing weight, lowering blood pressure and cholesterol, boosting your memory, as well as reducing your risk for heart disease, diabetes, cancer, and more," writes Harvard Medical School in its review.
Why is the research so crucial
The review by Harvard Medical School comes at a time when COVID-19 is still prevalent and is said to affect heart health.
Studies have shown that even mild COVID-19 can have a severe effect on the body, including the heart.
According to a recent study published in Nature Medicine, even a mild case of COVID-19 can increase a person's risk of cardiovascular problems for at least a year after diagnosis.
It found that the rates of many conditions, such as heart failure and stroke, were substantially higher in people who had recovered from COVID-19 than in similar people who hadn't had the disease.
Role of walking in improving heart health
According to the American Heart Association (AHA), walking is one of the best exercises for heart health. Not only does it help boost energy, but it also improves one's cholesterol and blood pressure levels.
Apart from that, research shows that walking also lowers the risk of Type 2 diabetes, certain cancers and maintains bone density.
Furthermore, experts believe walking alleviates stress, which is one of the leading risk factors of heart disease.
In its review, Harvard Medical School added, "A number of studies have found that it's as effective as drugs for decreasing depression."
"It can help relieve everyday stresses, too."
Other benefits you can reap from walking
While walking is a great way to prevent or manage various conditions, including heart disease, stroke, high blood pressure, cancer and type 2 diabetes, it also helps improve cardiovascular fitness, strengthens bones and muscles, increases energy levels and helps maintain a healthy body weight.
What other lifestyle habits should you adopt to lower heart disease risk
The US Centers for Disease Control and Prevention (CDC) recommends eating plenty of fresh fruits and vegetables and fewer processed foods. Foods high in saturated fat and trans fat are said to contribute to heart disease, as per the health agency.
Additionally, it is crucial to maintain a healthy weight. Furthermore, limiting alcohol consumption and quitting smoking also helps prevent heart diseases.