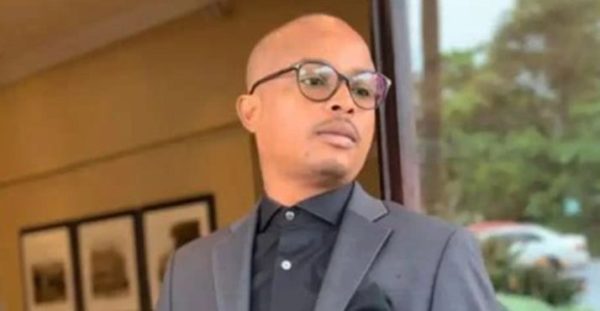 Leeroy Sidambe has finally issued an official statement confirming his separation from his wife, Maryjane Sidambe, and his relationship with beauty influencer, Mihlali Ndamase.
Ever since they went Instagram official Mihlali and Leeroy have been a hot topic on social media with everyone weighing in on their relationship and some accusing Mihlali of being a homewrecker.
In the Instagram post, Leeroy further says during the period of his separation he met Mihlali Ndamase and they fell in love with each other.
He revealed that he and Mary-Jane separated in March this year after months of trying to make things work. He added that he met Mihlali during this time and fell in love with her.
Leeroy said it pains him to see Mihlali's name dragged daily on social media for loving him loudly and boldly.
"The constant harassment she receives, instigated by my estranged wife's associates is unbearable and quite frankly not safe for anyone's mental wellbeing," he said.
"She is a self-sufficient woman, who has astutely run her business which does not deserve this kind of hateful intrusion upon her life and work.
"I can no longer turn a blind eye to the effect cyberbullying has had on her. The constant defaming of those who work in the public space has to stop."