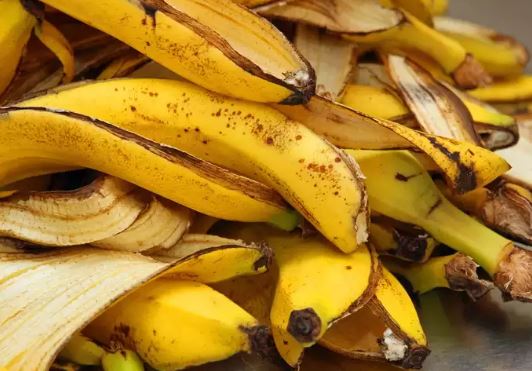 From breakfast to baked goods, bananas provide a great amount of nutrition. But, we often throw away the banana peel as it is never used.
However, studies reveal that banana peels are very nutritious and have several benefits that have never come to light.
It's said that banana peels are rich in antioxidants that help fight free radicals in the body.
Not just that, but the amino acids present in the banana peel along with vitamins can help moisturize the feet, reduce puffiness from the eyes, treat acne, and fertilize the plants while helping retain the moisture in meat dishes.
It has incredible benefits and as per a recent study adding dried and blanched banana peels as a baking ingredient can help make the baked goods nutritious while increasing their shelf life.
T

he study

The study published in the journal ACS Food Science & Technology aimed to evaluate the effect of incorporation of banana peel flour (BPF) on the nutritional and antioxidant properties of cookies prepared with wheat flour.
How much BPF was used?
Sugar cookies were prepared by substituting 7.5, 10, 12.5, and 15 per cent of superfine wheat flour with BPF and compared to control samples (with no BPF). The results showed significant differences in the moisture, protein, crude fat, and ash contents. The highest moisture and ash contents were recorded in cookies with 15 per cent BPF, while the highest protein and crude fat contents were recorded in control cookies.
Antioxidants-rich cookies
When the percentage of BPF was increased, the cookies became harder but the antioxidant properties were also increased. The results showed that cookies enriched with BPF were obtained with improved antioxidant properties and total phenolic content without altering their physical and nutritional properties and also fathomed the favourable acceptance. These cookies were made with butter, skimmed milk powder, powdered sugar, vegetable oil and wheat flour. Five batches of sugar cookies were made which were then baked with different quantities of Banana Peel Flour (BPF).
How is BPF made?
The researchers used undamaged and ripe banana peels that were first blanched. These blanched banana peels were then dried and ground the skins into a fine powder that was used as the flour.