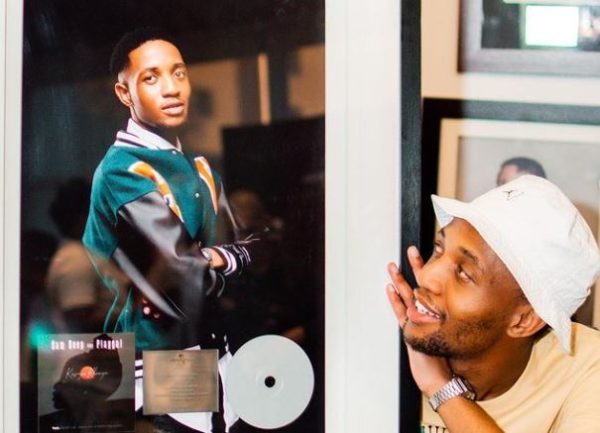 Sam Deep is excited as his song Kusezo Khanya has been certified platinum.
Playgal worked on the song with Sam which features other artists like De Mthuda.
Deep is proud of his achievement and he's grateful for the support he's received.
Taking to Instagram, he shared photos and a video of the platinum presented to him by his record label, Universal Music Group.
"Proud Moments, Thank you for the love & support. It's been a great journey. More Music coming soon," he wrote.
View this post on Instagram
Speaking of his record label, DJ Maphorisa revealed on Tuesday that Universal Music Group removed the Scorpion Kings mix from YouTube because it has Sam Deep's Thokoza song which will soon be released officially.
Maphorisa lamented about how major record labels are moving towards destroying Amapiano's movement.
So Universal Music removed our Scorpion King Mix on youtube cause they wanna drop Thokoza by Sam Deep first 😂 the funny thing is we making the song BIG ayiiiii ke di Bari shame they really dnt know how to make money

Majors labels sometimes fuck up the Amapiano movement 🤞🏾

— Madumane (@DjMaphorisa) August 16, 2022