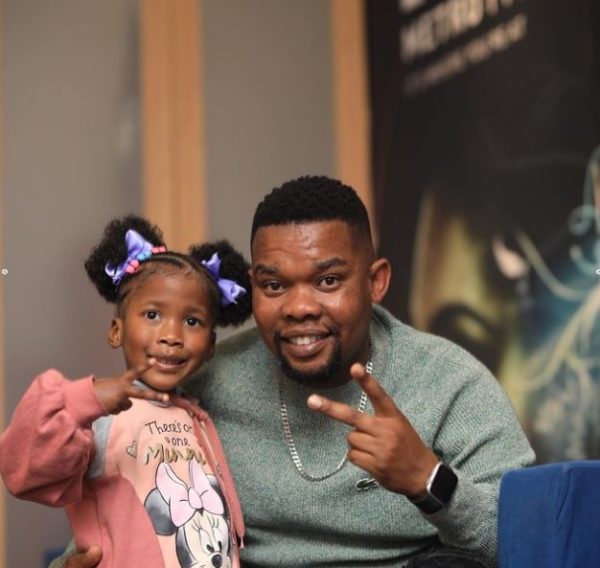 Njelic took to his Instagram to gush over his daughter.
The star shared photos of himself and his daughter stating she is the reason he keeps making good music.
"My dear daughter, the love of my life, daddy's look alike. The motivation to my music😁 The person whom I can proudly walk into an interview room with and feel confident🥰" 

Njelic said the very first day he held his daughter in his arms, he knew she will change her life and bring joy. 

"From the moment I held you in my arms I knew you would change my life and bring so much joy in my heart❤️ You're the reason I work so hard on a daily basis. Even though I cannot promise to be there for the rest of your life, I promise I will love you for the rest of mine😍""With you, Modimo OARABILE dithapelo tsaka and having you in my life is one of the most amazing things that I will forever be greatful to God and the ancestors for🙏🏽 Anyone who is close to you is fortunate to have you by their sides and I am certain that they share the same sentiments. Words cannot begin to describe how eternally grateful and honored I am to be your daddy."As you grow a year older and begin to write a new chapter I hope you remember that you bring so much delight, peace and happiness in my life. May you grow to be the most loving and generous person in life. May God bless you with all desires of your heart❤️ and wisdom. Happiest birthday to you my special child🎂🎊🎊🎊🎉🎉🎉 Daddy loves you🥰❤️❤️❤️"
View this post on Instagram