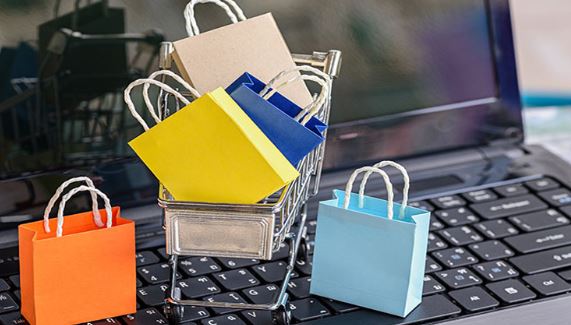 Shopping can be very overwhelming especially when you have an endless shopping list.
With this you may end up spending a lot of money than expected. In this case, how can you get cash back on your shopping expenses?
For you to achieve your desire of getting cash back on your shopping expenses, you need to put the following tips into actions:

1. Negotiate when there are possibilities
Although most items have got fixed prices, some of them can be negotiable. For instance, if an item is partially damaged, a retailer may be willing to offer a small discount because such a blemished item can be more difficult to sell. In another case, a retailer may offer discount for the purpose of attracting highest sales. Moreover, in a situation where you happen to purchase in bulk, you will always be at liberty to make negotiations. As a result the retailer will have no option but cut prices of all purchased items to a more reasonable amount.
2. Time your purchase time
Purchasing an item when you really in need of it can cost you a lot of money since you will be forced to buy it at a fixed price. However, it will be good if you patiently wait for the price cut after the product's introduction. This is because, as time goes by, newer products will be introduced forcing its demand to fall. As a result, its price will drop drastically. For instance when a new fashion of clothes is introduced on the market, it prices are always high. But the same prices drastically drop even to half towards the end of season when the newer ones are being introduced to the market.
3. Substitute the item
Sometimes you may want to buy an item but only to realize later that it could not fit your budget due to its high prices. In such a scenario, you may think of buying a similar but less expensive alternative that suits your budget. In most cases expensive items tend to have their own alternatives which prove to be cheaper. Bearing such in minds can really help you achieve your results in a more affordable way. Furthermore, if your prospect of saving the money proves not to be enough inducement, you should then consider the opportunity cost of buying an item. For example, maybe you prefer buying a flat television screen over an iPhone.
4. Do your shopping online
You can strategically shop online for your goods such as pet related items and enjoy the benefits that are associated with online shopping. For instance, a platform such as Giving Assistant and Amazon offers a "Subscribe & Save" service for all their customers who regularly purchase pet supplies from their online shop. Therefore, customers are advised to select a product they want to subscribe to for its routine delivery. Such products could be food or pet treats among others. In this case, subscribers who orders five products and above on a monthly basis have the privileges of saving 15 percent with each order, get free shipping, and have the mandate of cancelling the service at any given time.
5. Expand your world of shopping
Rather than doing your shopping in a retail shop whose prices tend to be relatively higher, consider trying other shopping options such as moving sales and estate sales which tend to offer all merchandise at much lower prices. Such shopping experiences are very much beneficial especially when you are buying items which are not necessarily needed right away.