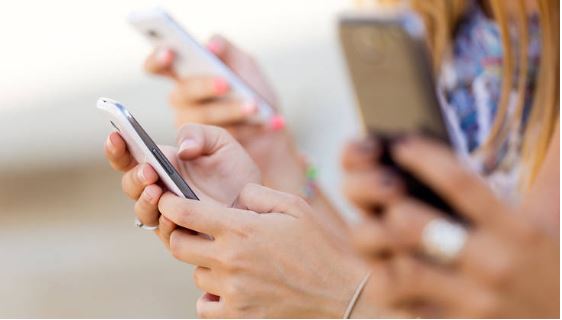 When we're searching for someone special to share the rest of our lives with, there are certain non-negotiables when it comes to our ideal partners.
For instance, if you're religious and your faith plays a big part in your life, chances are you'll be looking for someone who shares your beliefs.
Needless to say, that can complicate things, especially if you're looking for love online. That being said, it's not impossible.
If you're a Christian, here are some dating sites that might be a good fit.
1. Christian mingle
This is the best place to start mingling with Christian singles. Just like its name suggests, the app is focused on bringing like-minded Christians together. With over 15 million users, you'll surely meet someone who tickles your fancy. Christian Mingle promotes God-centric relationships and better yet, it's free to join and use. Need more convincing? The motto of this site is "Love is patient. Love is kind. Love is here." That sounds hopeful!
2. eHarmony
Even though this app has a large community of Christians, it also permits non-Christians to take a shot at love. One amazing feature of this site is its outstanding algorithm system that allows for excellent compatible matches. You don't have to worry about describing what you need — the system takes your detailed information and matches you to the best potential lover.
3. Silver single
There's something for everyone even if you're a middle-aged Christian. Silver Single caters specifically to people in their fifties and above. This is the site to check out if you're intent on traditional dating and interested in meeting an older love prospect. Its detailed sign-up process is to ensure better matches. One great feature of this site is that it pays special attention to your security and ensures its users are safe from cyber-attacks.
4. Zoosk
This Christian dating site has a user-friendly interface and allows users to explore both short and long-term relationships. It's ideal if you're a Christian seeking to connect to a like-minded person without any commitment pressure. Once you sign up, you get to enjoy daily matches until you find "The One." Although it has a large Christian community, there are non-Christians onboard waiting for a chance at love as well.
5. Bumble
If you're a Christian woman seeking an amazing online relationship where you call the shots on communication, you should try this dating app. Aside from its matchmaking service, Bumble strives for strict compliance with decorum and kindness among its users. Users who don't adhere to these values are removed. With Bumble photo verification, you can be certain you're not going to be a victim of catfishing, which is an added bonus. Also, a blue tick on the user's account verifies their identity. Whether you're Christian or not, you're sure to find love here.
6. Match
While this isn't a Christian-owned or affiliated dating site in any official capacity, it can be the site that gets you the love of your life. With over 15 million monthly users, you are certain to find a perfect match, especially if you customize your search to link you up to Christians around you. Founded in 1995, Match has a stellar track record in the dating game and is probably one of the best sites for your godly dating goals.
7. Black people meet
If you're a Black or biracial Christian, this could be the site for you. While this site isn't strictly for Christians or anyone of any specific religious faith, there are plenty of people there who will share your beliefs. It's entirely free to join and there are thousands of users to connect with. This site is mobile-friendly, plus, you get the option of a live chat with your love interest if you do see someone you like.
8. Plenty of fish
Plenty of fish is also another great option for Christian singles looking for love. You get to meet, chat, and connect with an amazing match for free! One thing I find remarkable about this site is the diversity of users, many of whom count religion as a central part of their life Also, the site is translated into different languages, making it a top choice for many single people all over the world.
9. OKCupid
Driven by its need to make the Christian dating experience more pleasant, this site offers users great matches. It comes with an extraordinary questionnaire with over 4,o00 questions on mundane topics that seek to create a worthy match among users. Even though it's not for Christians only, religious users can benefit from this platform. Plus, it's completely free!
10. cMatch
This Christian dating site promises a match made in heaven and is sure to deliver on that promise. With over 130,000 single matches, it has distinguished itself as the site for making lasting Christian connections. Apart from monitoring the site to ensure it's safe for users, it also won't cost you a penny to sue. Established in 2006, cMatch is one of the best dating sites for single Christians who are eager to get matched with other believers.