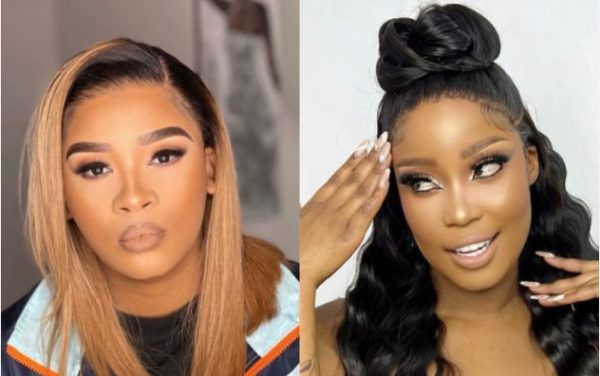 Eva Modika has slammed Lady Du after she allegedly commented on her 'botched' surgery.
This after the Diamond and Dolls star took to Instagram stories recently to reflect on her failed first attempt at liposuction in South Africa, which led to her developing lumps in 2020.
Eva, on the other hand, had a successful Brazilian butt lift and liposuction in Turkey in April, when she spoke about the initial procedure Lady Du reacted, saying, "It's going to get worse".
Eva hit back, then called Lady Du out about a rurumorhe says the Umsebenzi Wethu singer spread about her.
"Lady Du, wena wa phapha (you are forward!). You went to Mellow Luxury Hair to gossip lies about me. I know you said I only go to her because it's free hair, that I prefer Emporia Luxury hair more! When did I tell you that? You are such a liar! A big artist like you?"
See comment below: