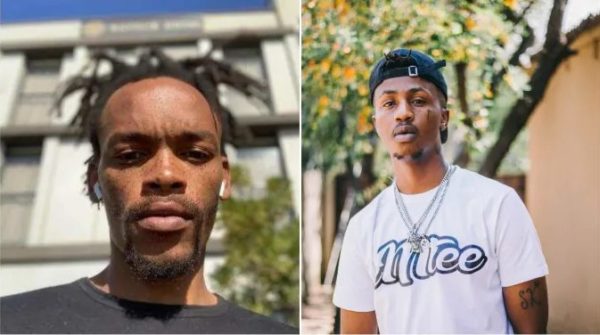 Nota has explained why Emtee will not release next album, 'DIY 3″ without his permission.
The rapper has been outspoken about his next album and has stated that it would be finished in 2023.
However, Emtee is currently working towards the release of the DIY 3 album but Nota has brought some contractual lingos as to why Emtee will not release the DIY 3 project without his permission.
Taking to Twitter, Nota stated that Emtee must do the right thing and apologize to Ambitiouz Entertainment first before he thinks of dropping his body of work.
"Contractually speaking Emtee can't release an album called #DIY3 without my express permission & I won't permit him unless he unconditionally apologises to @Ambitiouz_Ent… Question is, do you really want #DIY3? Tell him to do the right thing or else you'll never get it!" Tweeted Nota.
Contractually speaking Emtee can't release an album called #DIY3 without my express permission & I won't permit him unless he unconditionally apologises to @Ambitiouz_Ent… Question is, do you really want #DIY3? Tell him to do the right thing or else you'll never get it!

— GOOD Authority (@lavidaNOTA) December 5, 2022