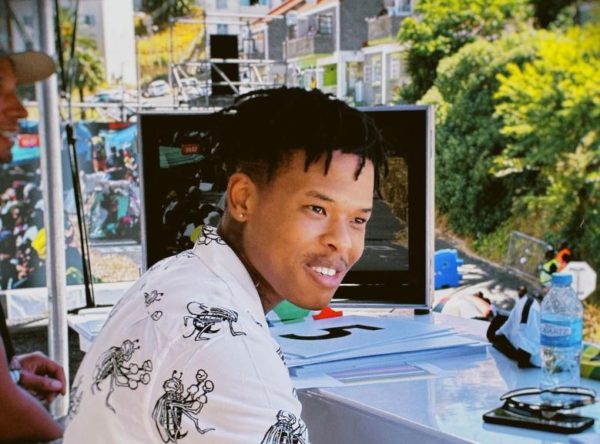 The year is running to an end and there are some South African artists who are yet to fulfill their promises.
The hip-hop game has been kept alive and so many new talents have been brought to light.
However, some of these artists have failed to drop what they promised due to one reason or the other.
The likes of K.O. and Kwesta served the game with a body of works but there are also some of the big-name rappers who failed to deliver.
Well, we will be sharing some of your favorites who failed to live up to their expectations.
Nasty C fucked so many people up after dropping the Ivyson Army Mixtape.
The star mentioned in some of the interviews he did that he would be dropping 3 music projects this year.
"I've got a couple of projects that are coming out this year, you could expect about 3 projects from me, tapes and albums," he said.
Nasty said that the album was ready and is only left with the selection process.
However, the rapper stated that he will be dropping his body of work next year.
Ntukza has revealed that he has pushed back his EP till next year.
He said he will not be dropping new music this year.
"Had a meeting, my Ep was pushed back for next year, stay patient it's coming beginning of 2023 #Shalom," he tweeted.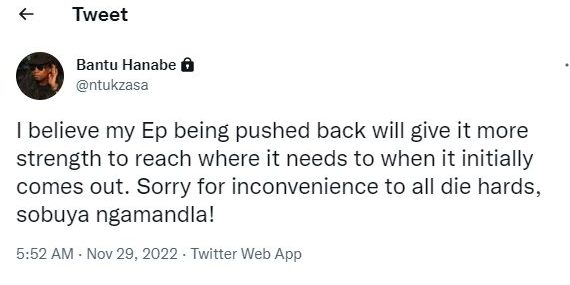 Zoocci Coke Dope
Zooci has mentioned that he will be dropping any project this year again but we are yet to receive anything.
The star made this known after the release of his album, Anxiety.
"ANOTHER PROJECT COMING THIS YEAR," he tweeted.
Well, the year is approaching fast, and he might still be able to surprise us even with that.
ANOTHER PROJECT COMiN' THiS YEAR. 🤞🏾

— Zoocci Coke Dope (@Zoocci_CokeDope) June 13, 2022
Emtee is currently working on the DIY 3 album which he was supposed to release this year.
However, many have dragged him after he ranked number 7 on the MTV Base Hottest MCs 2022 list.
We are yet to see anything but hopefully, he will drop it before the year runs out.
We counting weeks till DIY3 drops

— IVANGELI (@emteerecords) June 22, 2022
Boity recently revealed that she is ready to drop new projects not long after her music hiatus.
However, since the interview, the star is yet to give her fans to smile about as we heard towards the end of 2022.
"I've been gigging … not as much as I should be, but I think I've taken a step back because I've really wanted to work on a project and I'm ready to present new work, new material to my followers because they are like 'we want more music. And I know and I'm just like 'oh God when I get there I will and I think that's when I will start taking more gigs again properly and start reflourishing my music career." Boity said.