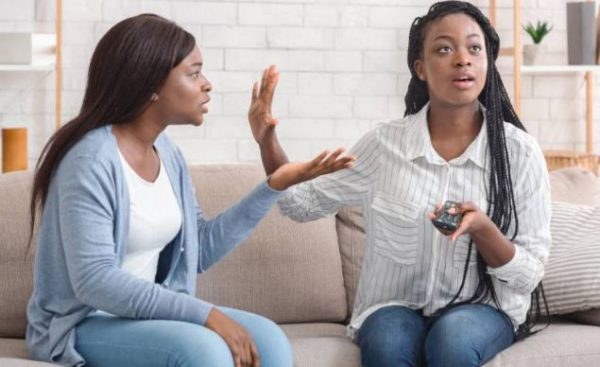 There is nothing like a friend who is by your side through different seasons of your life. You grow together, learn from each other and even survive multiple breakups and makeups.
Truly, having friends is a blessing and if you have a few that you can count on, you should be very grateful.
The goal with good friends is to always maintain that strong bond for the rest of your lives regardless of what happens.
Sometimes though, you might reach a point where you're experiencing a shift either naturally or after a rocky situation.
This can be very scary because it almost feels like you're about to lose a part of yourself that has been with you for so long.
If you feel like something is a little off with your bestie lately, there is a way you can handle this situation.
Here is how:
1. Reflect first
Before you do anything stupid, you can start by checking if there is anything that might have caused this cold energy between you. How was your last meet-up? How did your last conversation go? Might you have done something that put them off? Reflect on these things so you can know how to proceed.
You may be the one in the wrong so approach them with utmost humility until you get to the bottom of the matter.
2. Keep it private
Friendships are beautiful but they can also be one of the messiest relationships ever. A small misunderstanding can turn into a huge issue if it's not dealt with the right way.
One thing you need to avoid when things are already shaky is talking about them with another friend in a negative way. Gossiping can trigger a bigger problem which is why it's better to sort it out with your friend directly.
3. Reach out
The next thing you can do is send them a message or give them a call to break the ice a little. You could just directly open up and be honest about how you've been feeling or even better, plan a date so you can catch up properly.
Hear each other out patiently because you might just realize that you've been drifting apart because you've been busy of late. They could also be going through a difficult season in their life and just didn't know how to reach out for support.
4. Put in more effort
There are also situations where a friendship fades because one person is putting in all the work. A friendship needs to be maintained evenly and it's possible that they are just tired of making all the plans all the time.
If this is your situation, you should try and show your bestie that you still care and that friendship is important to you. Make more time for them so that the enthusiasm in your bond is restored again.
5. Let it be
If it's clear that your friend isn't interested in maintaining the friendship for whatever reason, don't take it personally. Some people come into our lives for a certain season which is still something to be grateful for.
All of us are growing older and living our lives and naturally, priorities change. It's normal for this to happen and it is okay. Let it go.