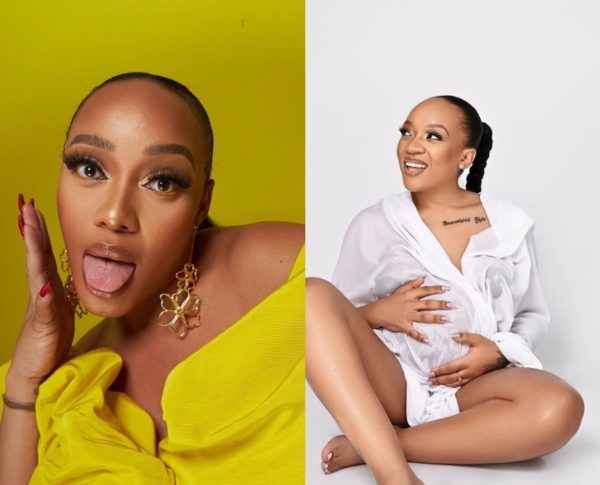 Thando Thabethe trends on social media as people congratulate her for being pregnant.
A Twitter user with the name Neontle M announced her pregnancy on Twitter with photos from her pregnancy photo-shoot.
The photos went viral on social media as people presumed it was Thando.
However, it isn't Thando but her doppelganger.
I almost clapped hands for bra Rob 😭 https://t.co/vutlzTs951

— ChrisExcel (@ChrisExcel102) May 29, 2023
I literally saw Thando Thabethe especially first frame https://t.co/4lbqPlqxMS

— Itumeleng (@2meleng) May 29, 2023
Congratulations to Thando Thabethe 😍😍 pic.twitter.com/GiJ7ghncSs

— Maftown Influencer (@Sebastian_McRam) May 29, 2023
Neontle further cleared the air, saying she doesn't look like Thando.
"Thando is beautiful, but I still think we don't look alike," the pregnant tweep wrote.
It was the hairstyle and pose. Y'all don't look alike https://t.co/YV1c9Z4KjQ

— yellow ✨💛 (@Naaledi_) May 29, 2023