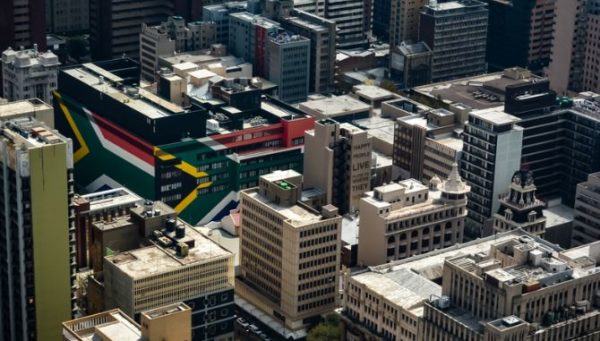 MyDatingAdviser has released a report on The Best Countries for LGBTQ+ Travel in 2023. South Africa almost made it into the Top 10, missing it one spot to take 11th place.
The report was released to raise awareness of global attitudes for LGBTQ Pride Month and determine the most gay-friendly travel destinations.
MyDatingAdviser compared 34 countries across eight key indicators of LGBTQ+-friendliness: the society's acceptance of homosexuality, sexual activity rights, civil union rights, marriage rights, adoption rights, military service rights, anti-discrimination laws and gender identity laws.
in addition to be ranked 11th, the country has been given an LGBTQ+ travel index score of 86.2 out of 100 points.
What makes South Africa one of the most gay-friendly countries?
According to the dating reviews website, its the country's public acceptance towards homosexuality.
"54% of the South African public is accepting of homosexuality, according to a 'Global Attitudes & Trends' survey by Pew Research," said MyDatingAdviser.com.
The website says that when it comes to sexual activity for same-sex couples, sex for males has been legal since 1998, and for females, it has always been legal.
When it comes to civil union rights, there has been limited recognition of unregistered partnerships since 1998 and same-sex marriage since 2006.
MyDatingAdviser.com says that when it comes to anti-discrimination laws, the constitution bans all anti-gay discrimination.
If you're part of the LGBTQ+ community, some countries might be better than others for your next adventure. Here are the 20 Best Countries for LGBTQ+ Travel in 2023 according to MyDatingAdviser.com.
1. Sweden
2. Netherlands
3. Spain
4. France
5. UK
6. Germany
7. Canada
8. Australia
9. Brazil
13. Israel
14. US
15. Czech Republic
16. Mexico
17. Greece
18. Poland
19.Slovakia
20. Philippines
To view 'The Best Countries for LGBTQ+ Travel in 2023', visit https://mydatingadviser.com/gay-travel-destinations/.