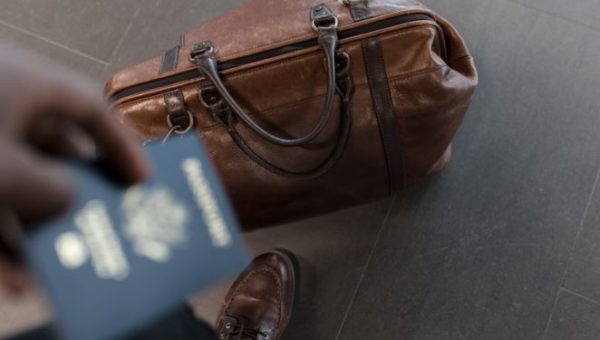 A long weekend away is not an excuse to break the bank.
Below, the head of marketing at Wonga, James Williams, shares some tips on how to pull off a long-weekend trip with your partner, friend(s) or family without melting your credit card and adding to your financial stress.
Williams notes that, "We have a few more short breaks this year to spend with family and friends, but it is important to be conscious of your spending habits during this time.
"It's easy to get caught up in the holiday spirit and overspend. But the thrill of it is fleeting compared with the stress that comes later. It is possible to treat yourself to try something new without breaking the bank, whether it is a local flight, a road trip or a staycation while keeping within your budget," he said.
1. Set up a budget
Finances are often a delicate issue while on holiday, but they don't have to be if you draw up a budget. It is quite simple. Define how much money you'll need, put it aside, and resist the temptation to spend it. Alongside this, choose your destination and decide on the time period you will be away. With this locked in, you can then draw up a list of expenses that you will need to cover.
2. Plan ahead for your trip
Consider your family's needs and preferences before deciding on what kind of trip you want to take. Be clear about how long your stay will be and your objectives for your trip – will you be going for adventure or relaxation? Early flight bookings will help keep your costs down.
By planning ahead, you can save on your way to reach your destination. You can also take advantage of loyalty programmes such as eBucks, UCount, and Vitality to cash in on a good deal on flights and fuel.
3. Finding affordable accommodation
Many websites offer very attractive promotional rates for hotels. If you book your hotel at the last minute, look out for last-minute booking discounts.
Thanks to the arrival of rental platforms such as Airbnb, you can rent a charming studio in the city or a villa on the beach all for an attractive price.
Another great advantage is that if you decide to rent an entire property, you'll have a kitchen and can reduce the money you spend on food by cooking your own meals.
4. Keep it simple
This is the most important detail of your trip, as keeping things simple will limit unnecessary spending, guide you on your destination options and determine which activities you can afford to do.
Try the TikTok trend and opt for eco-cabins or self-catering accommodations that will minimise your dining out costs. Look at your Pinterest boards for menu ideas that are fun and interactive, such as a pasta or pizza-making night with the kids or home-made pancakes for breakfast.
5. Go somewhere unusual
Explore the charming little towns around South Africa. Not only are they budget-friendly, but they also offer a deep dive into our national heritage and history.
This is also a great way to support small businesses and bring back the spirit of ubuntu. Places like the Midlands in KwaZulu-Natal, Paternoster in the Western Cape, and Clarens in the Free State are known for their scenic beauty, culture, and friendly locals.
6. Bring back 'padkos'
Cut out spending on snacks and drinks for the road by stocking up on goodies from your local grocery store. The mini-packs here and there can add up to significant amounts, so be prepared.